NEWS
Shia World Institutions
Shia Rights Watch condemns the crime of unlawful executions committed by the Saudi authorities against dozens of Shias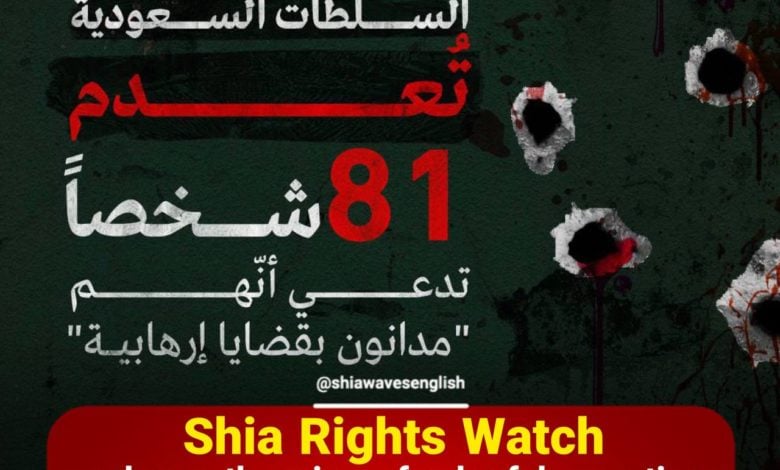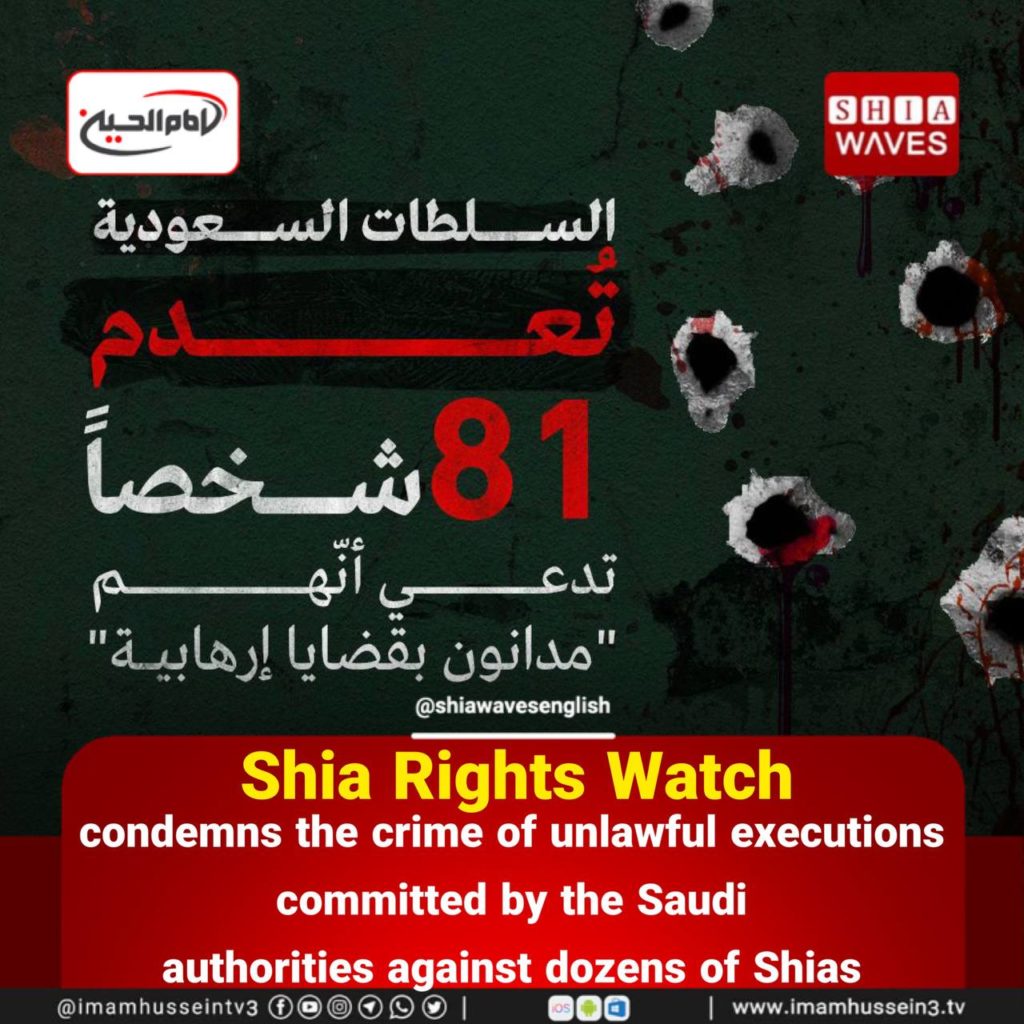 ---
Shia Rights Watch expressed its strong condemnation of the bloody crime committed by the Saudi authorities against dozens of Shia civilians and some Yemeni prisoners of war.
The organization said in a statement, "The Saudi authorities executed dozens of civilians on terrorism charges, despite the fact that most of them were innocent protesters," stressing that Saudi Arabia violated all human laws and norms.
The organization condemned this heinous crime, calling for a serious stand by human rights organizations and democratic governments to condemn what the Saudi authorities have committed and work to hold them accountable legally.