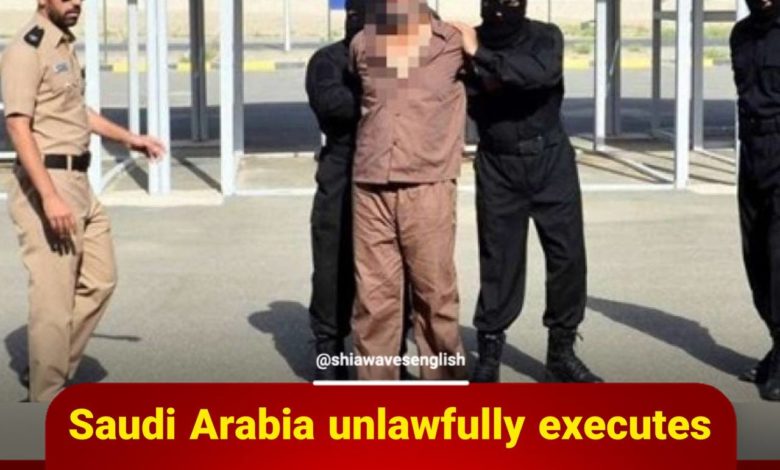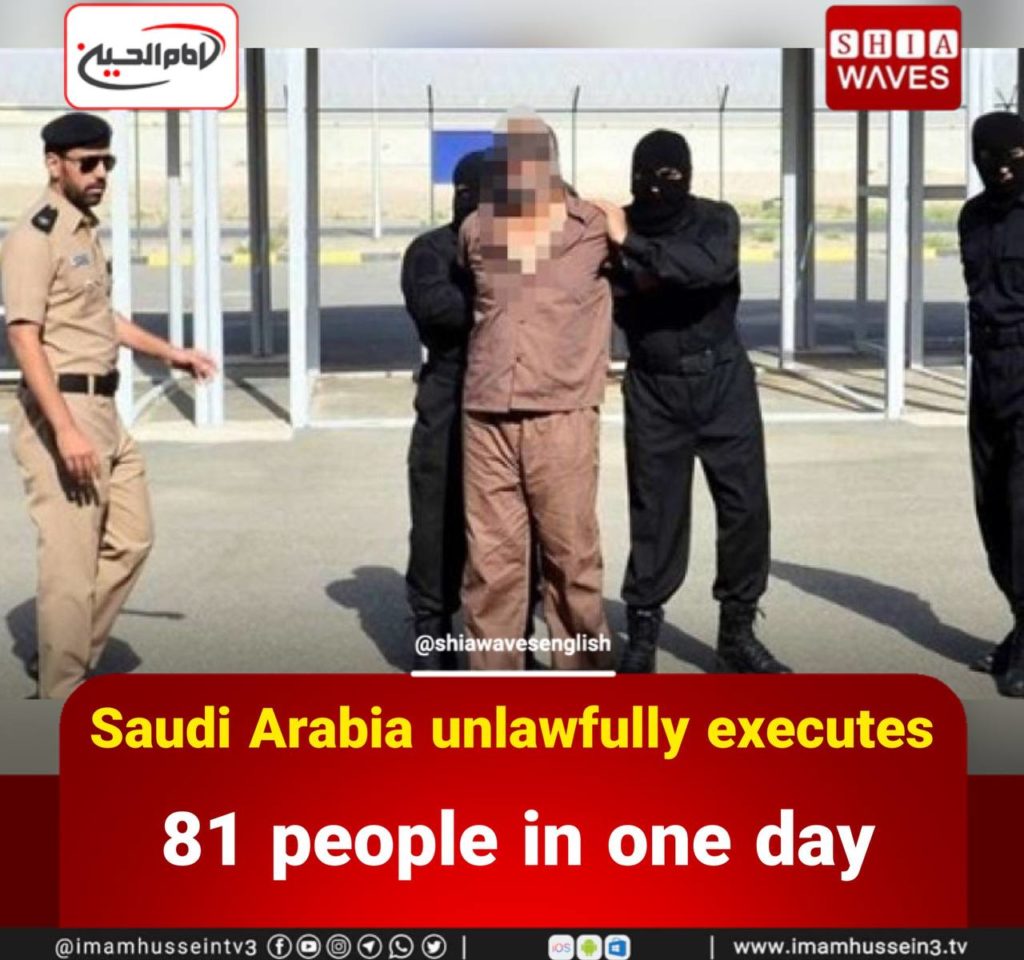 ---
On Saturday, the Saudi authorities executed 81 people on charges related to terrorist acts, according to the Saudi Press Agency, quoting the Ministry of Interior.
According to human rights organizations and activists, all 81 executions were done in one day, exceeding the total number of executions in one day for the previous year, which was 69.
The ministry said: "The defendants who were executed aimed to destabilize security, sow discord and unrest and cause riots and chaos."
It stressed that "the Court of Appeal and the Supreme Court upheld the true death sentences against them, and a royal order was issued to implement what was legally decided."
Meanwhile, Saudi sources confirmed that the executions included 41 Shia men from the Shia Qatif region who were arrested earlier, while the people of Qatif mourned the executed Shias and described them as the slain martyrs.
International human rights organizations, including Shia Rights Watch and the International Non-violence Organization, have condemned the escalation of death sentences in Saudi Arabia more than any other country in the world, and they include innocent people or demonstrators calling for democracy.