Iraq
Islam World
NEWS
Crowds of Ahlulbayt followers continue to walk towards Kadhumiya to commemorate the martyrdom anniversary of Imam al-Kadhum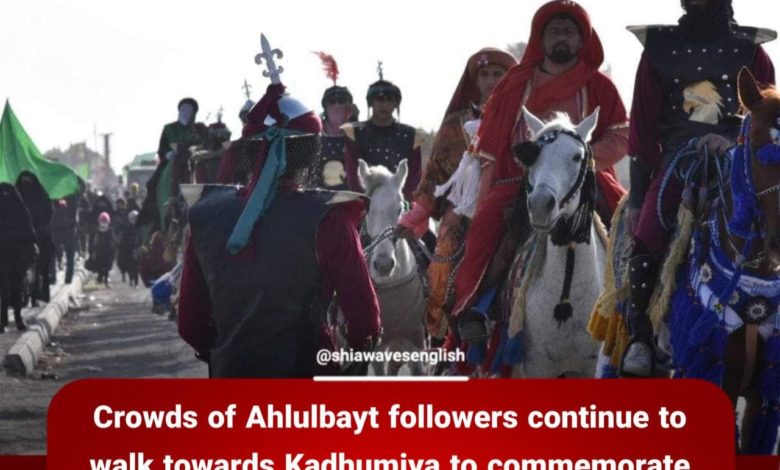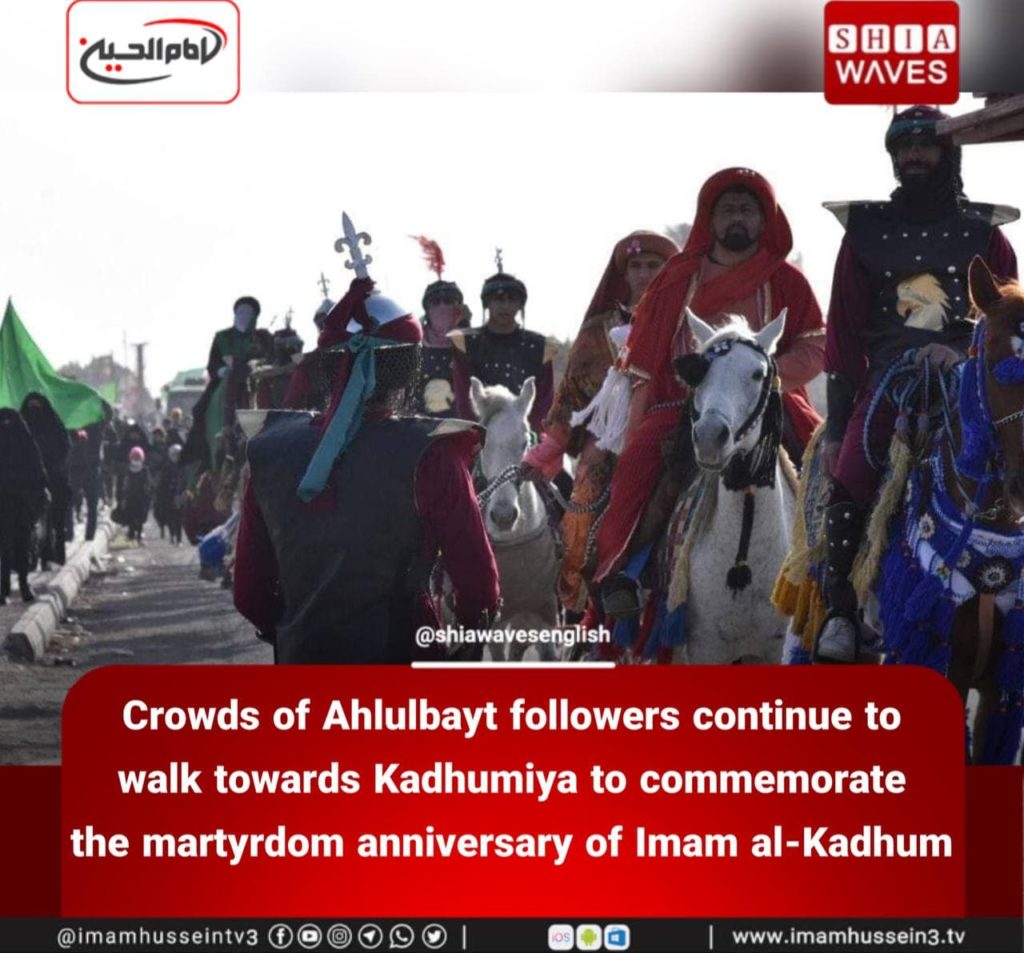 ---
For several day, crowds of Ahlulbayt followers have been continuing their march towards Kadhumiya to commemorate the martyrdom anniversary of Imam Musa al-Kadhum, peace be upon him.
Large crowds of men, women and children participated in the march towards the shrine of the two Imams, peace be upon them, on foot, while the service tents were spread on various roads to provide food, drink and rest services to the masses of believers.
The Baghdad Operations Command had directed not to block any road and planned a special plan to secure the pilgrimage and the flow of pilgrims.