Islam World
NEWS
Syria
Syria: 550 ISIS terrorists surrender to Kurdish forces in al-Sina'a prison in al-Hasakah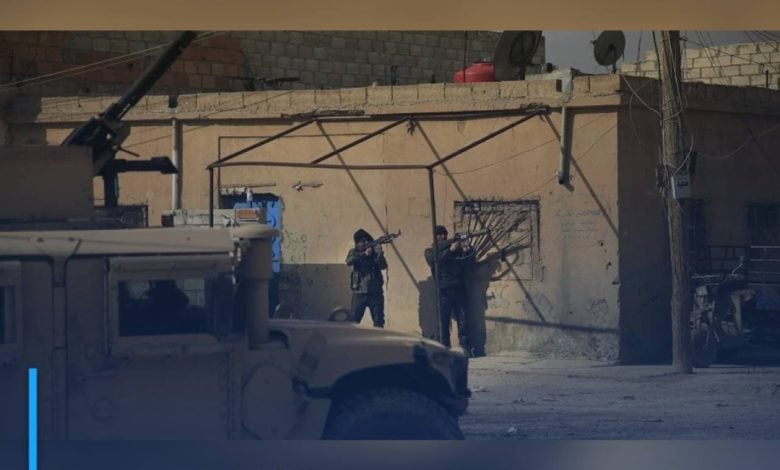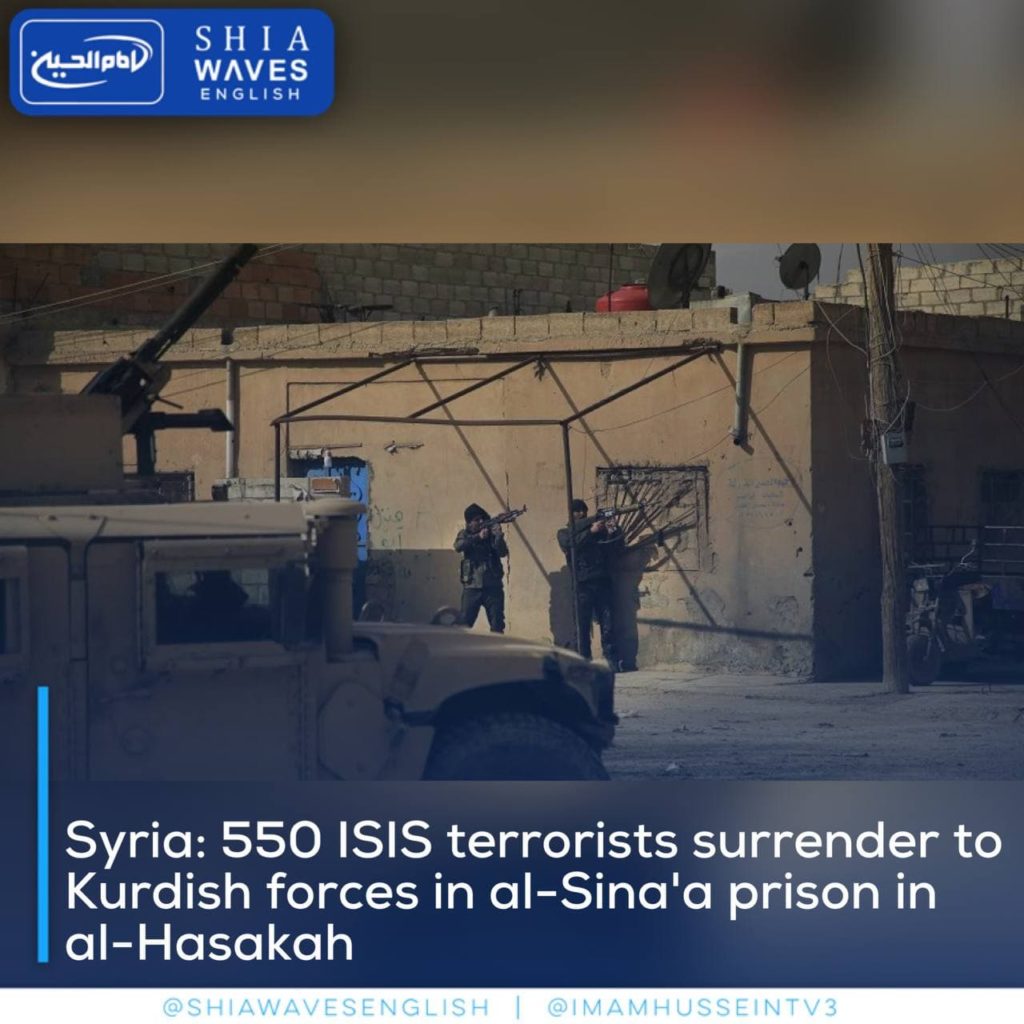 ---
The Kurdish forces confirmed that the number of ISIS terrorists who surrendered after escaping from al-Sina'a prison in al-Hasakah in Syria has risen to 550, after carrying out precise raids.
The media office of the Kurdish forces said in a statement: "The number of mercenaries from ISIS detainees who surrendered to our forces in al-Sina'a prison in al-Hasakah has risen to 550, after 250 others were forced to surrender yesterday morning, after precise raids."
During the early hours of yesterday evening, in precise security and military operations, the forces managed to free nine prisoners (prison employees) from ISIS.
In the Al-Zohour neighborhood, the sweep campaign launched by the Kurdish forces to target the ISIS terrorists, resulted in the killing of five terrorists wearing explosive belts.
The death toll has risen to at least 154, in the clashes that have been going on for days between ISIS militants and the forces, following an attack by ISIS members on Ghweran prison in northeastern Syria.