Islam World
NEWS
The Ministry of Migration and Displacement coordinates with IOM to ensure the voluntary return of displaced families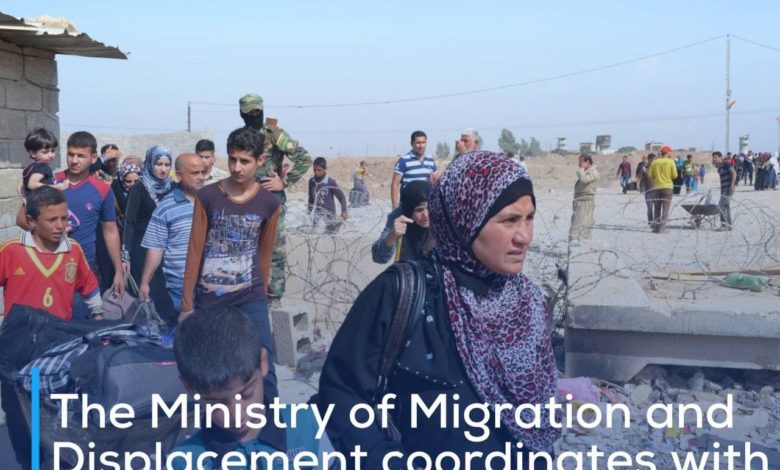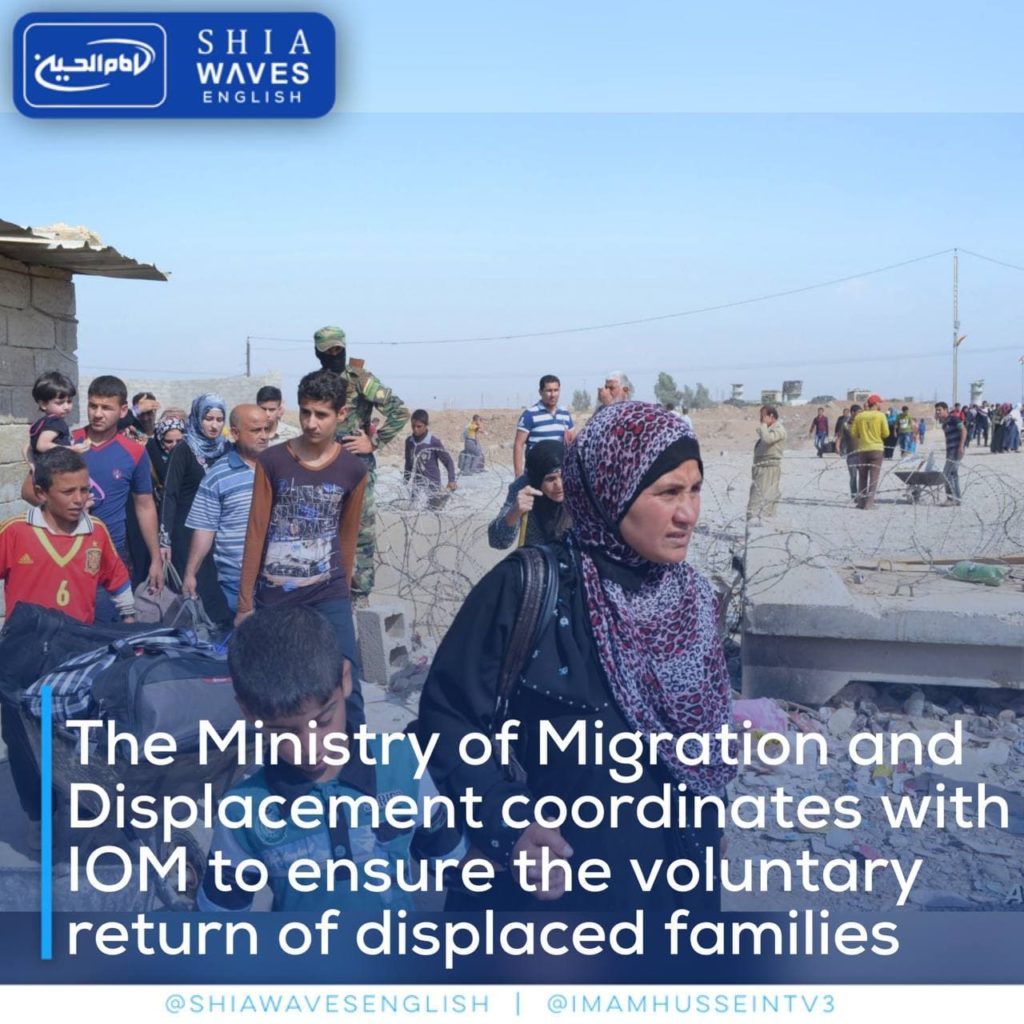 ---
The Ministry of Migration and Displacement confirmed that restoring the infrastructure of the liberated areas is to facilitate the return of the displaced families to them, revealing its coordination with the International Organization for Migration (IOM) to ensure this, by adopting three main axes.
The Ministry's spokesperson, Ali Abbas Jahakir, said, in a statement reported by the official Al-Sabah newspaper and followed by Shia Waves, that coordination with the (IOM) organization comes in conjunction with its implementation of the voluntary return programs for the displaced, as part of the efforts made by all parties to end the displacement file after overcoming the obstacles facing the displaced.
Jahakir added that the discussions with the organization included three axes, the first is cash for work for the returning displaced, the second is the development of small and medium enterprises for them, and the third is concerned with rehabilitating the agricultural and commercial infrastructure within those areas to restore life to them again.