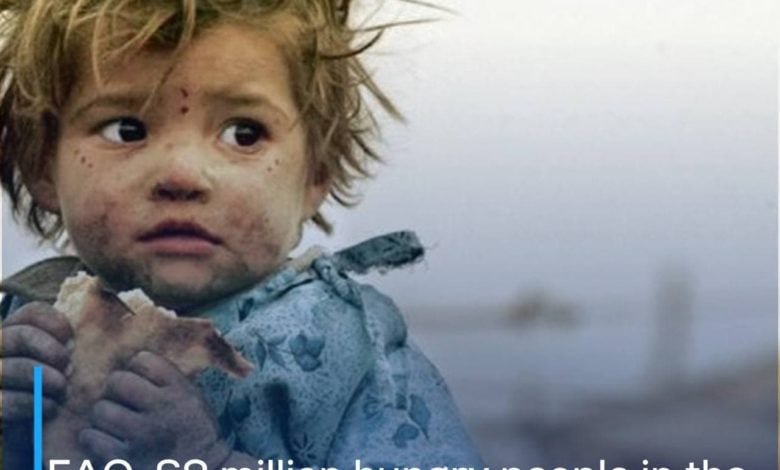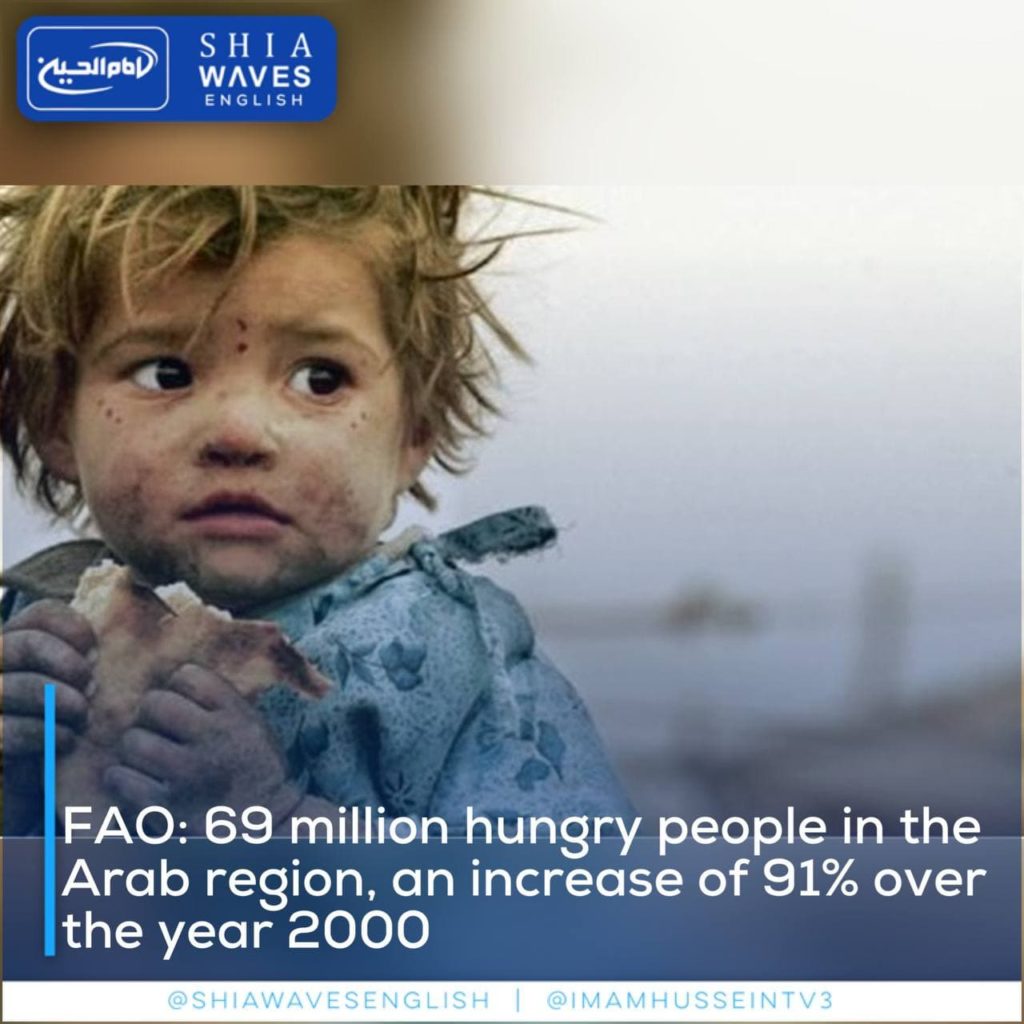 ---
The United Nations announced that the number of hungry people in the Arab region has risen to 69 million, an increase of 91% compared to 2000.
This came in a new report issued by the United Nations Food and Agriculture Organization (FAO) on Thursday, entitled "A Regional Overview on the State of Food Security and Nutrition in the Middle East and North Africa for 2021."
According to the Turkish Anadolu Agency, the report stated that the rate of hunger in the Arab region continues to rise, increasing by 91.1% over what it was in 2000.
This is due to protracted crises, social unrest and exposure to multiple shocks and pressures, such as conflicts, poverty, inequality, climate change, scarcity of natural resources, and the economic repercussions associated with the (Corona) pandemic.
"Nearly a third of the region's population, 141 million people, experienced moderate or severe food insecurity in 2020, an increase of 10 million over the previous year," he added.
"Conflicts continue to be one of the main causes of hunger in the region," said Abdel Hakim El-Waer, Assistant Director-General of the Organization, its regional representative for the Near East and North Africa.
Al-Waer added: "About 53.4 million people face hunger in countries and regions experiencing conflict, which is more than 6 times higher than the number in non-conflict countries."
He warned that there may not be a noticeable improvement in the situation this year because the underlying factors of hunger will continue to make the situation worse.
The report stated that under-nutrition and over-nutrition at the same time constitute a double burden borne by many families, communities and countries in the Arab region, especially for children under the age of five.