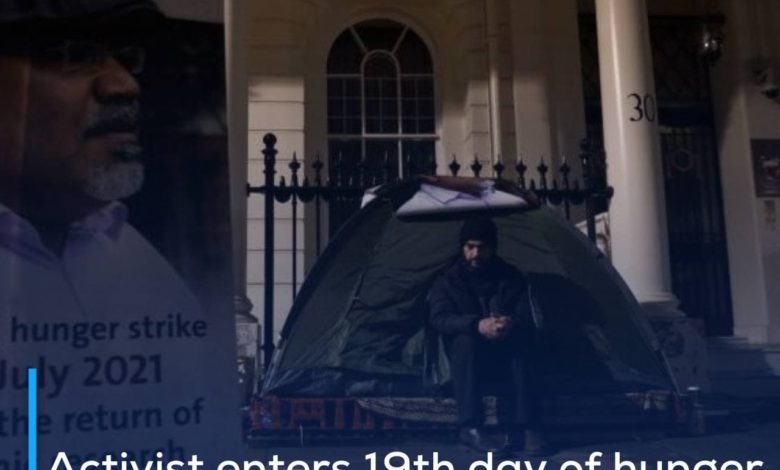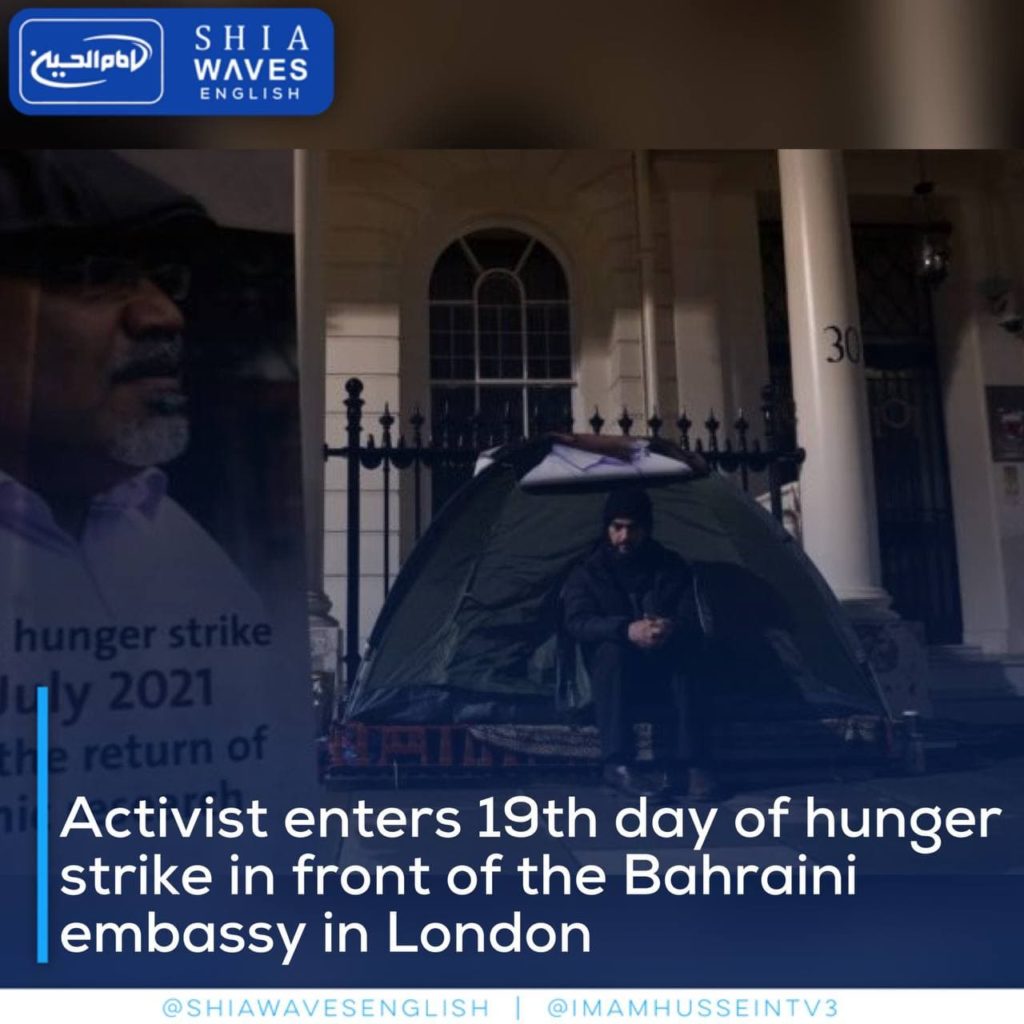 Bahraini activist Ali Mushaima entered the 19th day of a hunger strike in front of the Embassy of the Kingdom of Bahrain in the British capital, London, calling for the release of his father and academic Abdul Jalil Al-Singace.
Mushaima quoted in a tweet the words of the late South African fighter Nelson Mandela in his book "The Road to Freedom Is Not Easy," saying: "There is no easy walk towards freedom anywhere, and many of us will have to pass through the valley of the shadow of death over and over again before we reach the summit of the mountain of our desires."
Mushaima went on an open hunger strike despite the freezing cold and rain, in solidarity with the Bahraini academic who is on hunger strike in Bahrain's prisons, Abdul Jalil Al-Singace, to demand the return of his research papers confiscated by the prison administration.
Mushaima is calling for the release of his father, Hassan Mushaima, the academic Al-Singace, and all political prisoners in Bahrain.
British politicians, including the leader of the British Liberal Party Edward Davy, the Labor MP Andy Slaughter, and the Scottish National Party MP Martin Dee have shown solidarity with Mushaima, calling for his demands to be listened to.