Islam World
NEWS
Saudi
The Committee for the Defense of Human Rights condemns the Saudi execution of prisoner of conscience "Makki Kazem Al Obaid"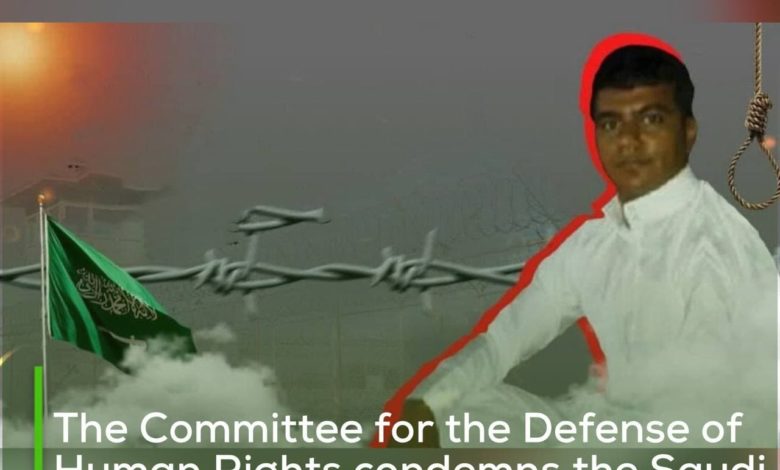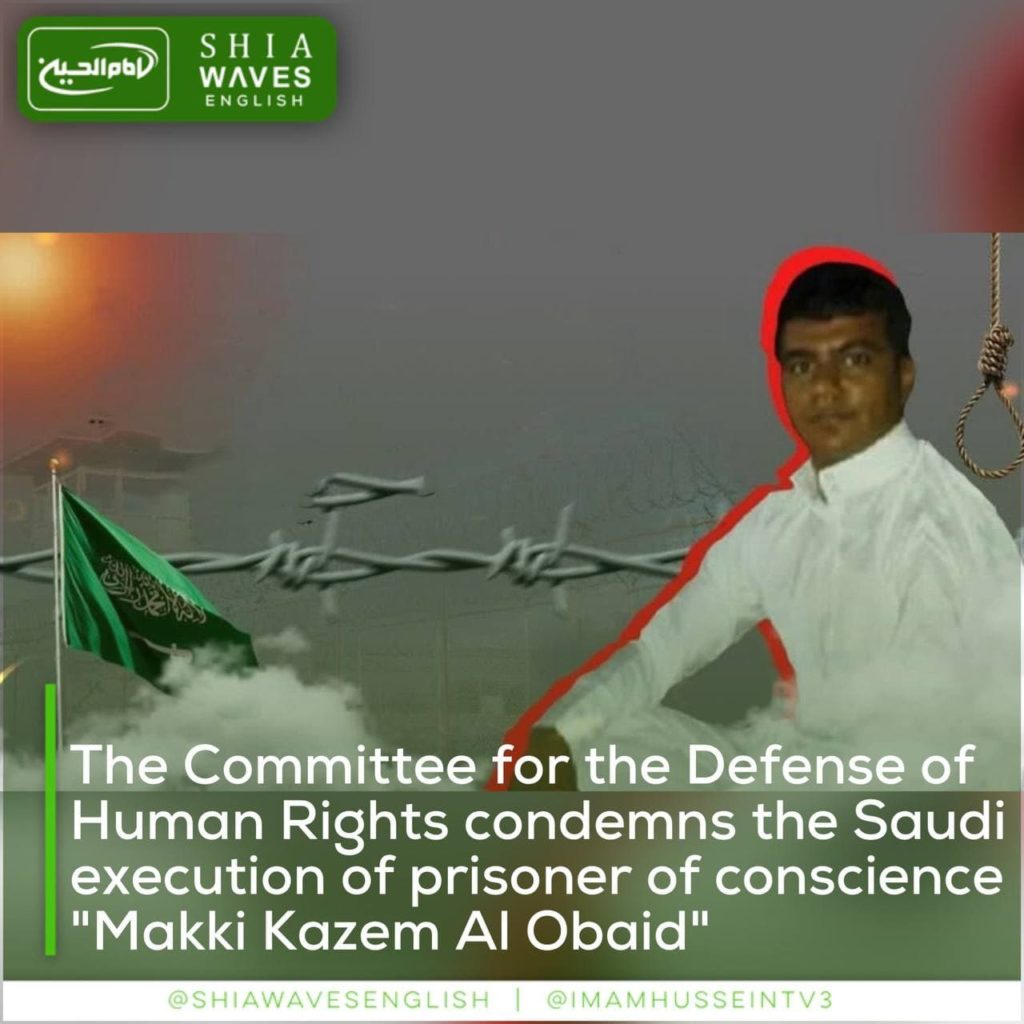 The Committee for the Defense of Human Rights in the Arabian Peninsula condemned, in the strongest terms, the Saudi regime's execution of the Shia prisoner of conscience, Makki Kazem Al Obaid, from the town of Umm Al-Hamam in the Qatif province.
In a statement, the committee condemned the unjust execution of the Saudi regime against the youth of the Arabian Peninsula, citizens, people of opinion, scholars and activists, adding that the regime's persistence and insistence on using the death penalty for detainees is evidence of the severity of its hatred, and to silence all free voices calling for human rights, reform and change.
It stressed that the escalating pace of the execution of the death penalty aroused the concern of many human rights organizations and public opinion, which calls for quick action by the international community to stop it and prosecute the regime. The committee also pointed out that the death penalty imposed by the regime against opinion-holders, activists and participants in peaceful marches is a flagrant and horrific violation.