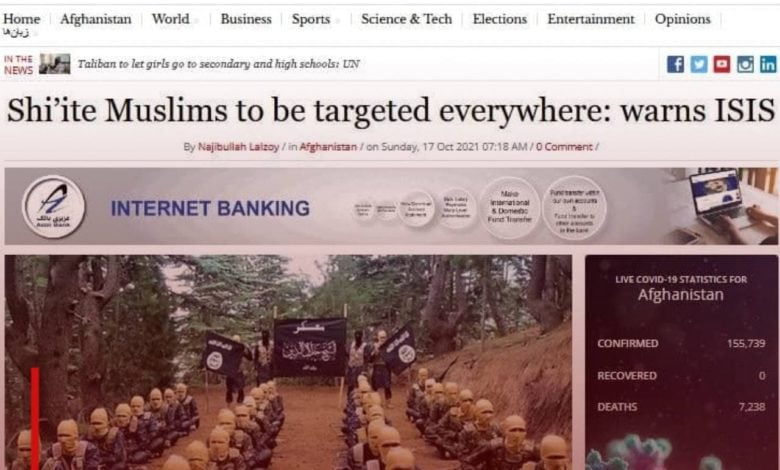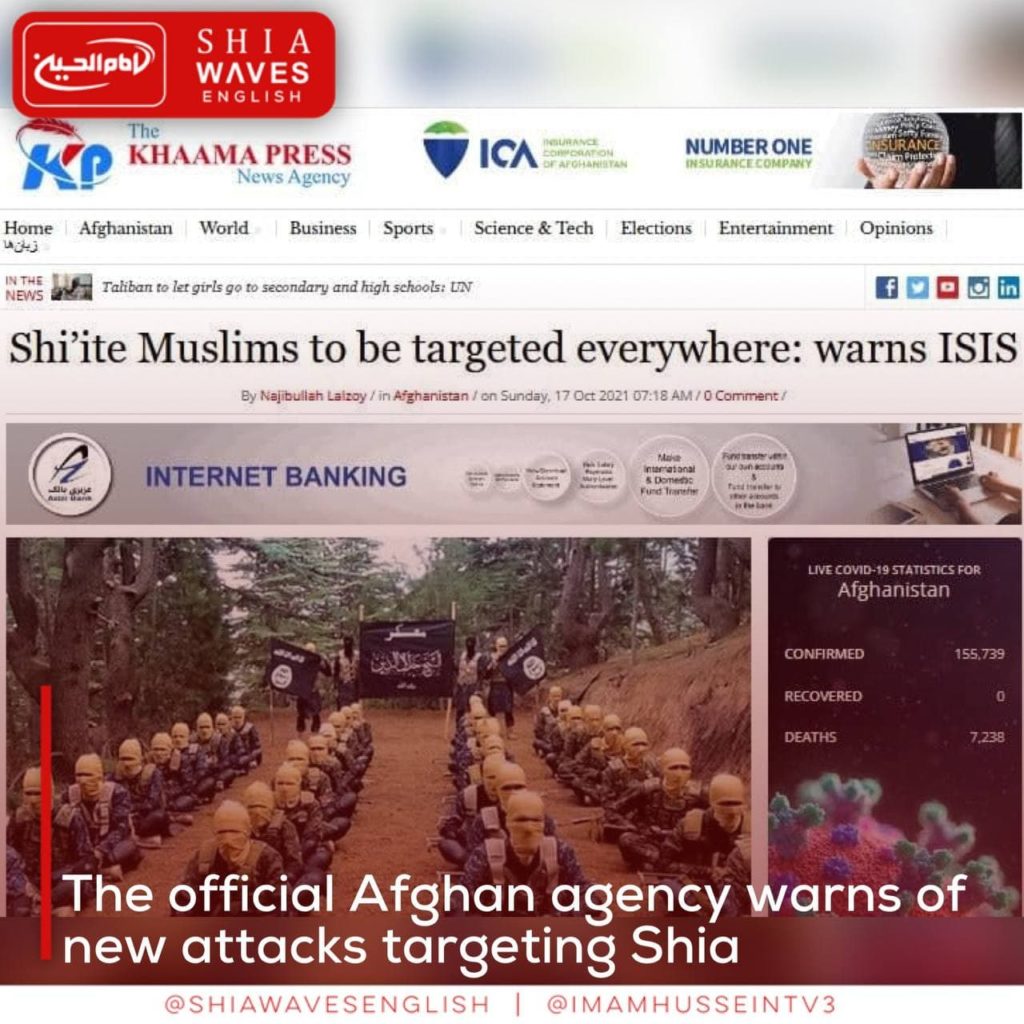 ---
The Afghan News Agency (Khama Press) warned of the continued targeting of the Shias in the country, after the recent two bombings carried out by the ISIS terrorist organization in Khorasan Province, on two Shia mosques in the provinces of Kunduz and Kandahar.
The news agency, which was followed by Shia Waves, reported a statement by the terrorist organization, published by its weekly newspaper, Al-Naba, in which it described Shia Muslims as a danger and "will target it everywhere, whether in Afghanistan or abroad."
"The country should be prepared to face these sure threats to the country's Shias," Khaama Press said.
It added that "ISIS' branch in Khorasan is now the biggest threat to Afghanistan," while the Taliban claimed that it would deploy its fighters to guard mosques, especially for Shia Muslims.
Earlier, Russian President Vladimir Putin had warned of the entry of ISIS elements into Afghanistan, adding that there are about 2000 ISIS fighters in northern Afghanistan.