Bahrain
Islam World
NEWS
London: Politicians and human rights activists stand in solidarity with Bahraini detainee on hunger strike for 100 days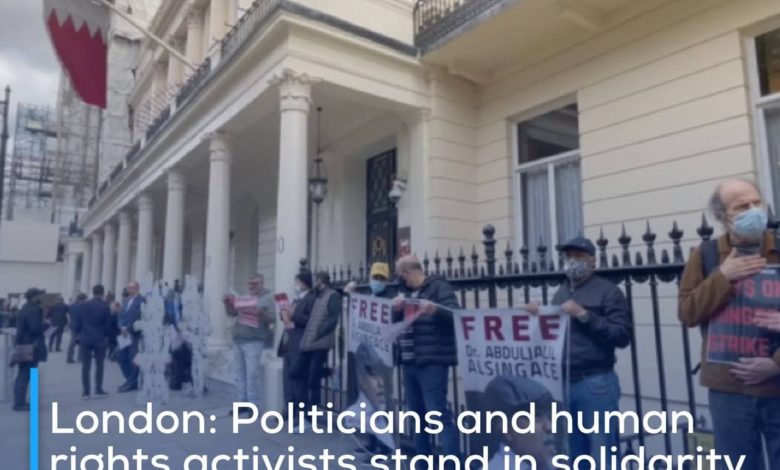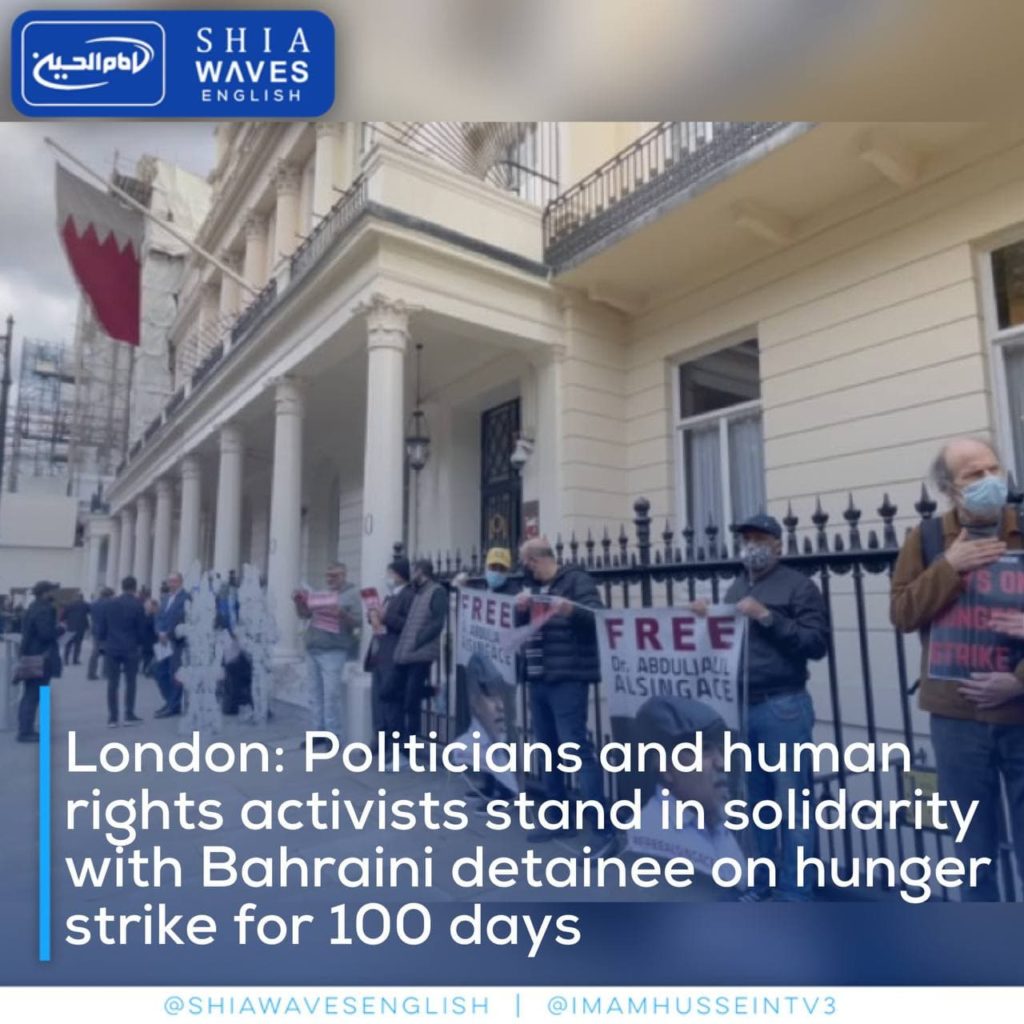 ---
Many activists, jurists and politicians, led by a member of the British House of Lords for the Liberal Democrats Paul Scriven, protested in front of the Bahraini embassy in London, declaring solidarity with the detained Bahraini academic Abdul Jalil Al-Singace, who has been on hunger strike for 100 days.
The protesters demanded the release of Al-Singace, the defender of the rights of his people that have been violated by the authorities, stressing that people like should not be in prison, but outside of it reforming the country.
They stressed that the Al-Singace case sheds light on the conditions of political detainees in Bahrain who suffer from various types of violations in prisons.