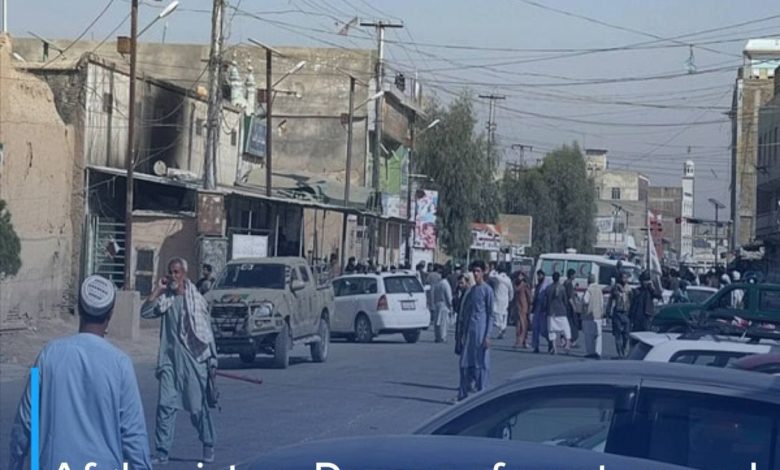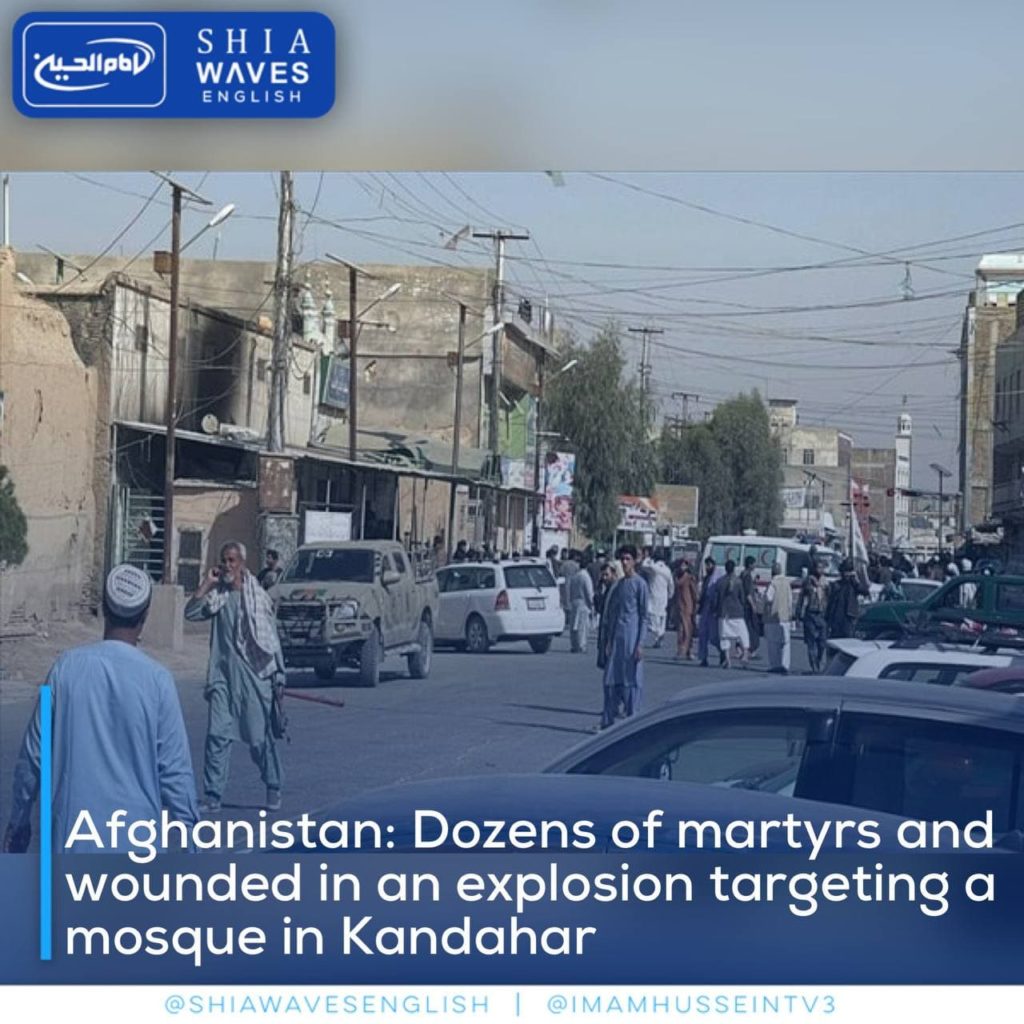 ---
An explosion rocked a Shia mosque in the city of Kandahar in southern Afghanistan on Friday afternoon, leaving at least 32 martyrs.
The explosion occurred in the city center during Friday prayers, in which a large number of residents participate.
The bombing targeted the Fatima al-Zahra Mosque, peace be upon her, the largest Shia mosque in the center of Kandahar, according to the mosque's official, Morteza Zarifi.
He explained that two suicide bombers blew themselves up during Friday prayers, killing at least 32 people and wounding more than 200, according to preliminary information.
An eyewitness reported hearing three explosions, one at the main entrance to the mosque, the other to the south, and the third in the place designated for ablution.