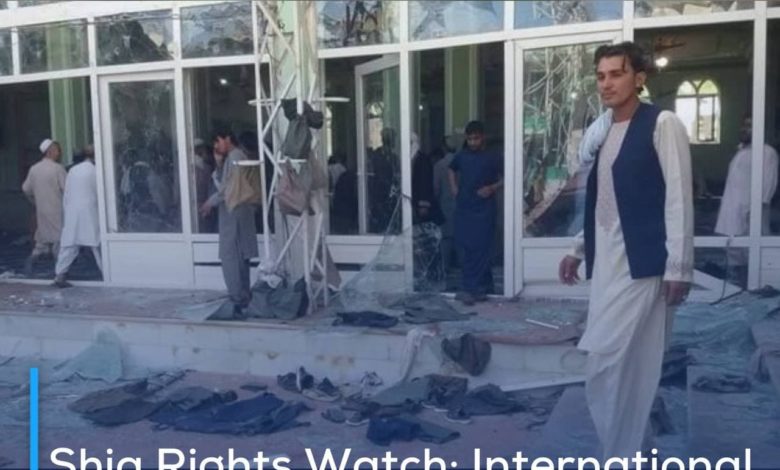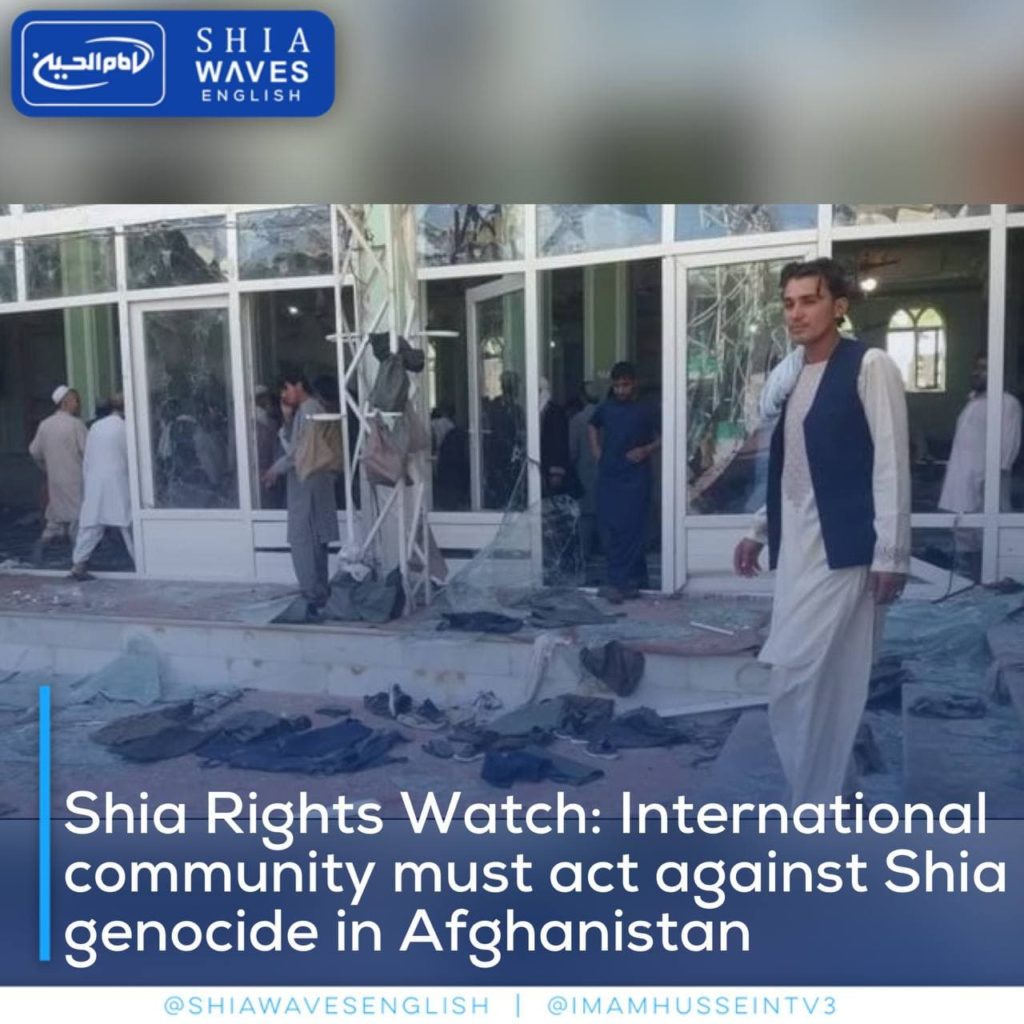 ---
Shia Rights Watch called on the international community to act against the Shia genocide in Afghanistan, blaming the Taliban terrorist movement for the crimes against humanity that are happening against defenseless civilians in that country.
The organization stated in a statement received by Shia Waves, that "hundreds of Shia civilians fell in terrorist attacks, on Friday, in the second crime of its kind within a week."
It added, "More than 100 were martyred and dozens of others were wounded in an attack carried out by three suicide bombers, who targeted worshipers in the Fatima al-Zahra mosque, peace be upon her, during Friday prayers, in a heinous crime that undoubtedly amounts to a crime against humanity."
It continued that the terrorist attacks are behind abhorrent sectarian motives of extremist organizations and groups. Violence and terrorism have always been a means for them to express their hatred and malice."
The organization appealed to all honorable people around the world to take urgent action by providing medical and humanitarian assistance to Shia Muslims in the country, in addition to condemning those bloody massacres and pushing towards limiting them by condemning all its forms.