NEWS
Religious Authority
Commemoration of the martyrdom anniversary of Imam Redha, peace be upon him, at the house of Grand Ayatollah Shirazi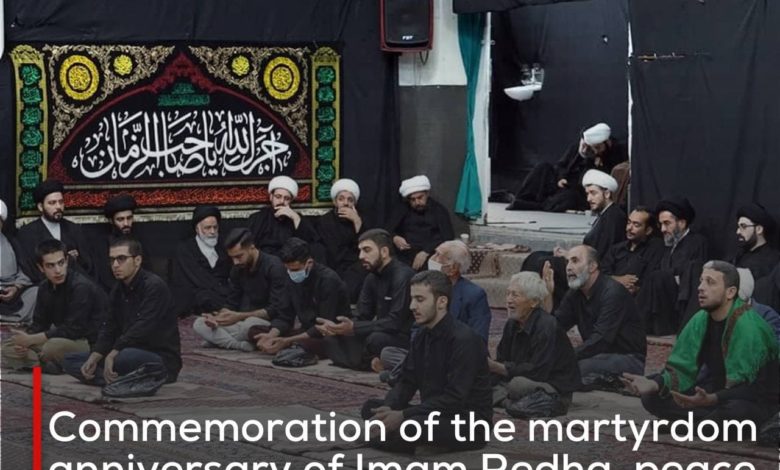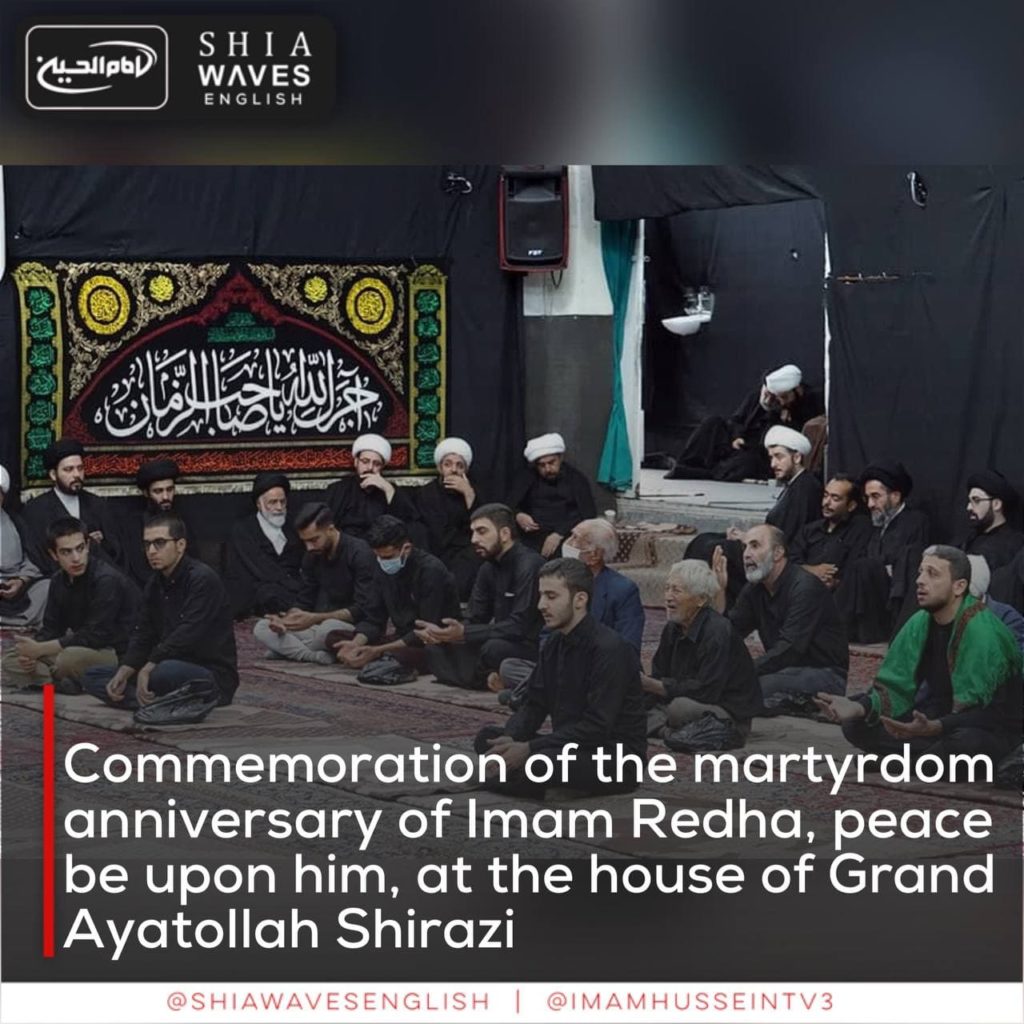 ---
The house of the Supreme Religious Authority, His Eminence, Grand Ayatollah Sayyed Sadiq al-Husseini al-Shirazi, in the holy city of Qom, commemorated the martyrdom anniversary of the Eighth Imam, Imam al-Redha, peace be upon him.
Mourning ceremonies were held, attended by His Eminence and a gathering of clerics, distinguished scholars, representatives of the authority, and general followers of the Ahlulbayt, peace be upon them.
The ceremonies included a religious lecture that shed light on the biography of Imam al-Redha, peace be upon him, and his sacrifices in order to disseminate the religion of Islam.