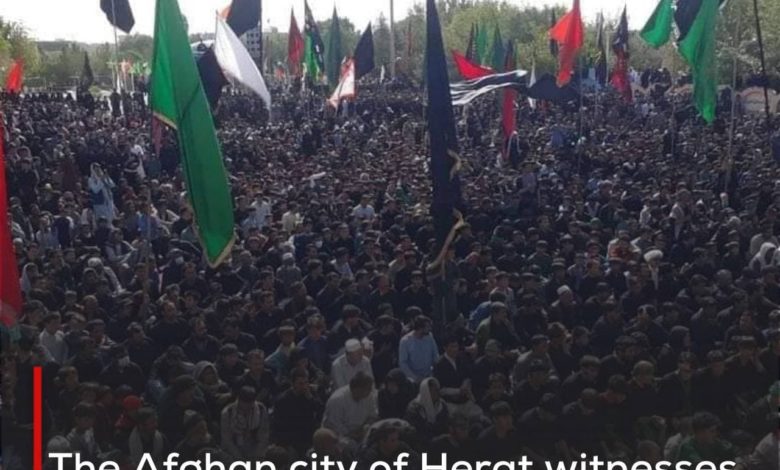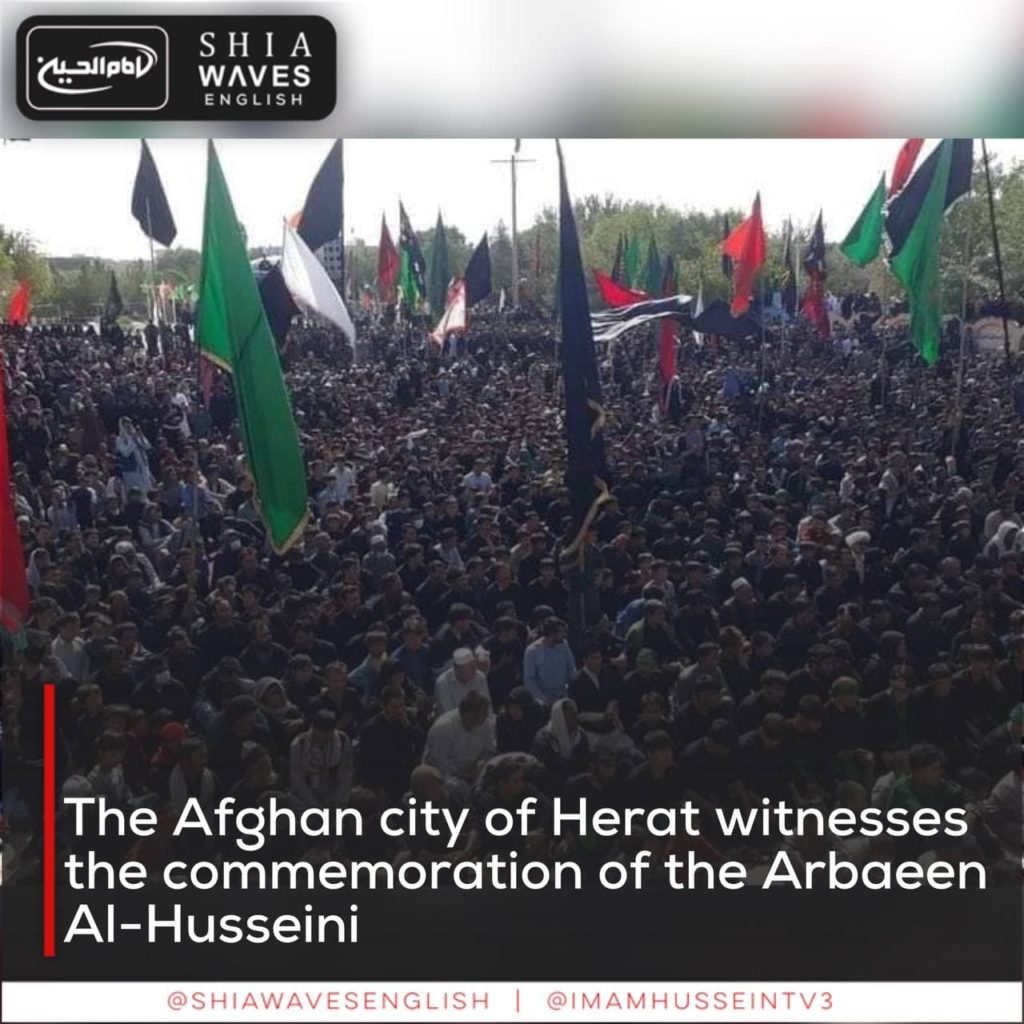 ---
The Afghan city of Herat witnessed the participation of a large crowd of followers of the Ahlulbayt, peace be upon them, in commemoration of the Arbaeen anniversary of Imam Hussein, peace be upon him.
The ceremonies commemorating the event included the organization of many religious, ideological and cultural events, with the participation of large groups of men, women and children.
The participants offered their condolences to Imam al-Mahdi, may Allah hasten his honorable reappearance, the religious authorities and all Ahlulbayt lovers around the world, on the sorrowful day.
They affirmed their steadfastness on the approach that Imam Hussein, his family and companions, peace be upon them, drew with their pure blood to preserve the Islamic religion, and their rejection of oppression, tyranny and enslavement.
Many Muslim and non-Muslim countries of the world are witnessing the organization of various mourning events with the participation of masses of Shias to commemorate the Arbaeen.