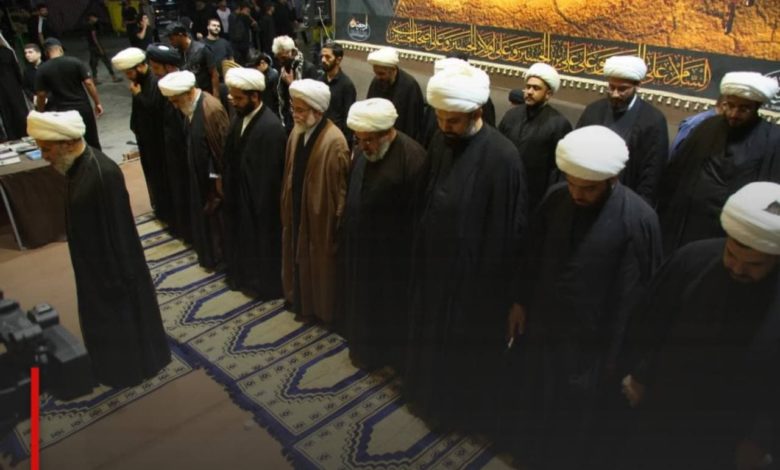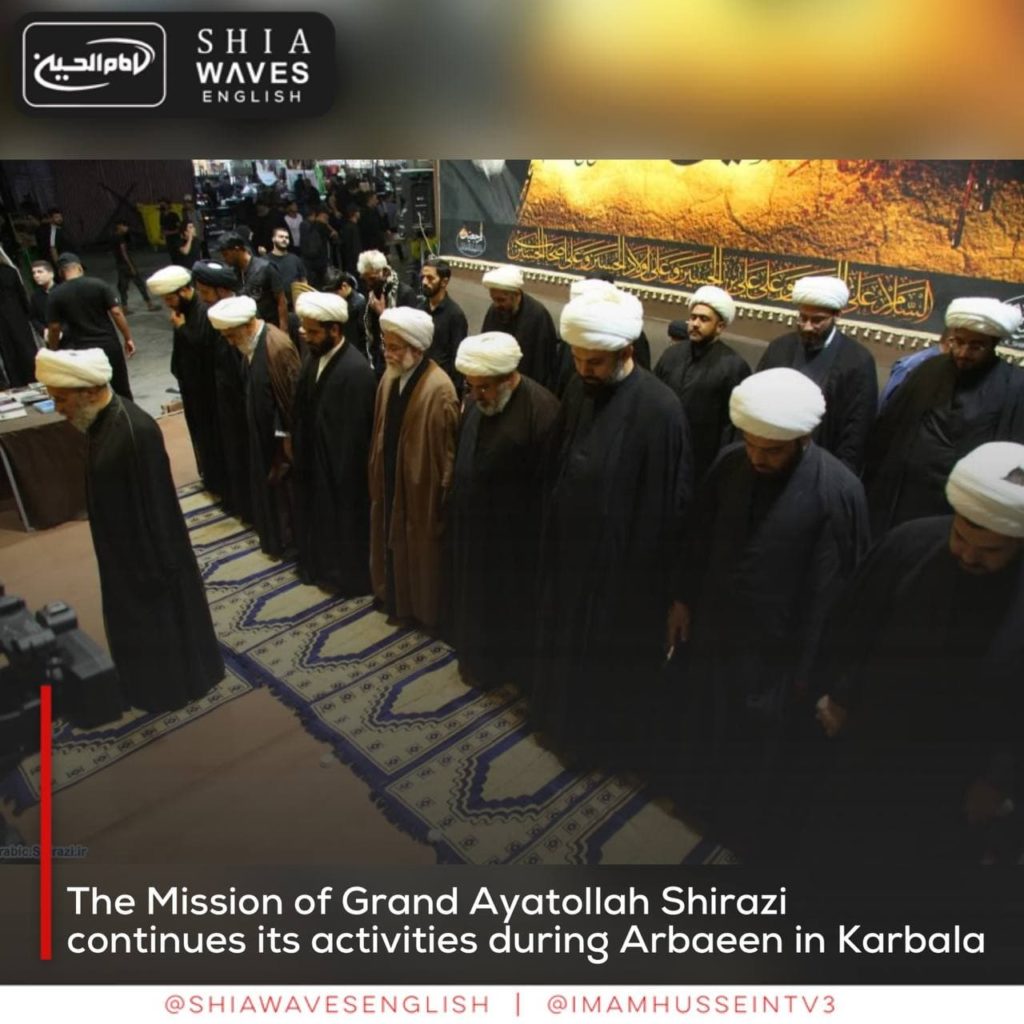 ---
For the ninth consecutive day, the Mission of the Supreme Religious Authority, Grand Ayatollah Sayyed Sadiq al-Husseini al-Shirazi continues its work during Arbaeen in the holy city of Karbala.
The Mission witnessed the influx of many religious, cultural and social personalities, representatives of religious authorities, and general pilgrims.
The Mission hosted dialogue sessions and answers to legal and ideological questions, in addition to holding mourning ceremonies, congregational prayers, and distributing various books to pilgrims.
The Mission is headquartered in the holy city of Karbala on the Qibla Street of Imam Hussein, peace be upon him, and its door is open to all pilgrims.