Holy Shrines
NEWS
The French Ambassador to Iraq visits Imam Ali Holy Shrine and expresses his admiration for its historical and archaeological landmarks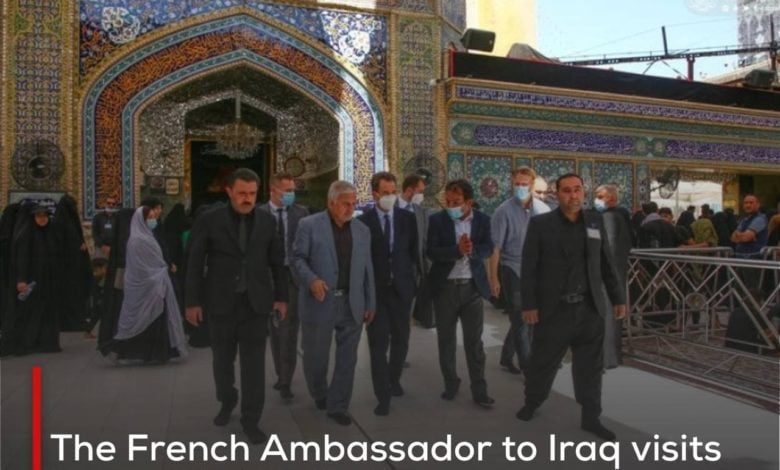 ---
The French Ambassador to Iraq, Eric Chevalier, accompanied by a high-level diplomatic delegation, visited the Holy Shrine of Imam Ali, peace be upon him, and was received by the Head of the Public Relations Department, Sayyed Ahmed al-Taliqani.
Al-Taliqani welcomed the Ambassador and gave an overview of the work being carried out at the Holy Shrine as well as the historical and archaeological monuments found in the courtyard.
The French Ambassador and the diplomatic delegation accompanying him expressed their great admiration for the historical and archaeological monuments, and their readiness for coordination and joint action to support cultural, intellectual and scientific projects, as well as construction projects at the Holy Shrine.
The guests extended their gratitude and appreciation to the employees of the Holy Shrine for the warm reception and generous hospitality.