Holy Shrines
NEWS
Thousands of pilgrims commemorate the martyrdom anniversary of Imam Zaid ibn Ali ibn al-Hussein, peace be upon him, at his holy shrine in Babylon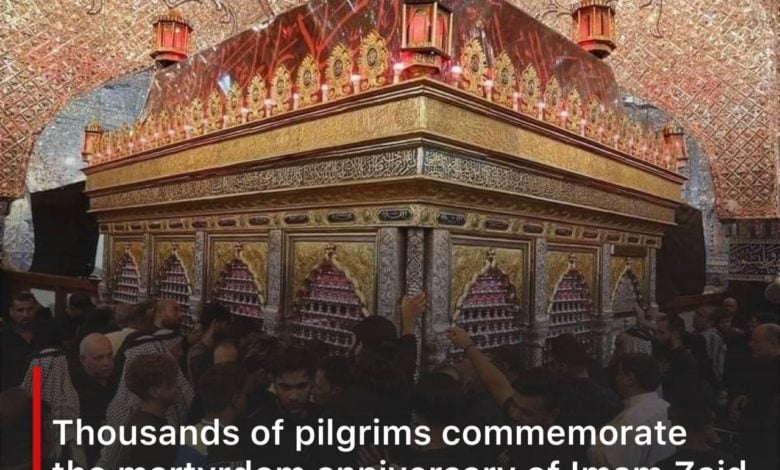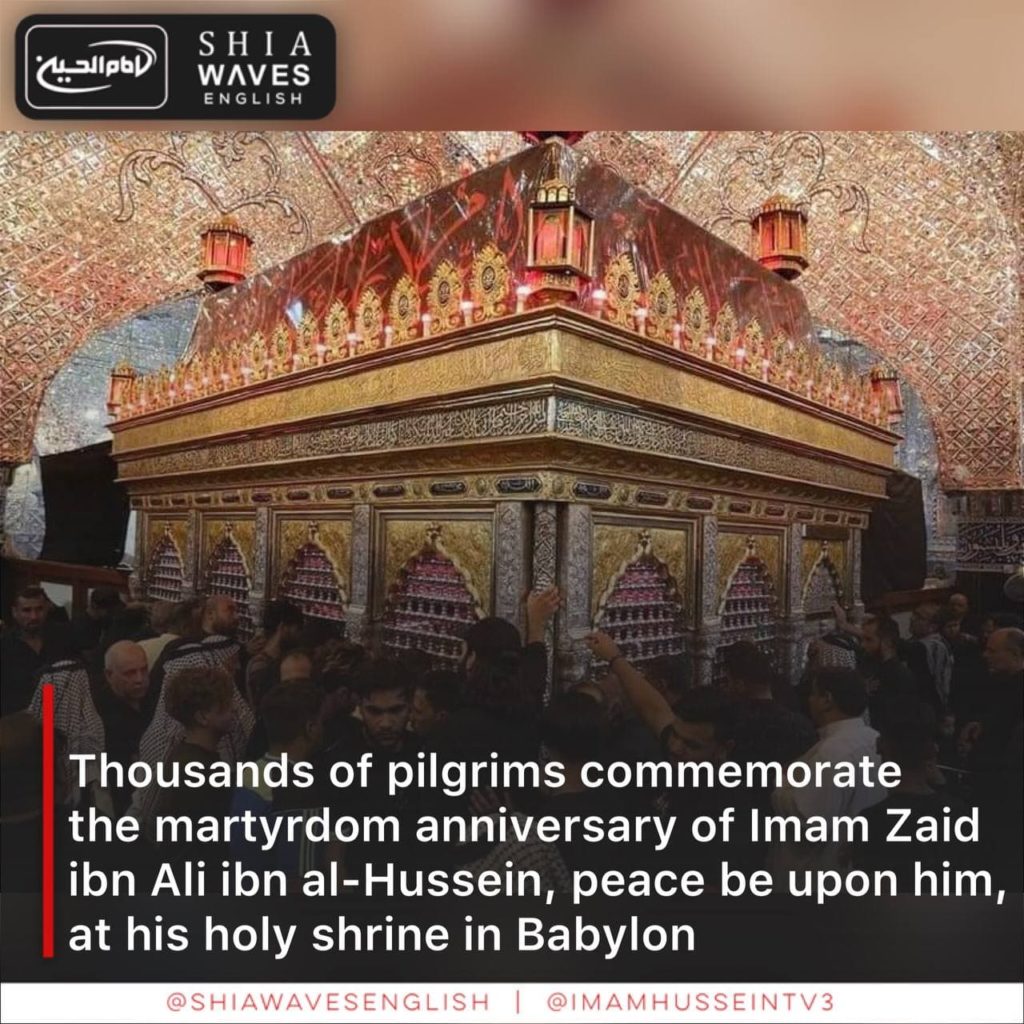 ---
Thousands of followers of the Ahlulbayt, peace be upon them, commemorated the martyrdom anniversary of Zaid ibn Ali ibn al-Hussein, peace be upon him, at his holy shrine in the Iraqi province of Babylon.
Employees of the Holy Shrine were mobilized to provide services to the mourning crowds coming from various Iraqi provinces, amid intensive security, service and health measures, while the roads leading to the Holy Shrine witnessed the spread of service tents, to provide food, drink and rest services for the pilgrims.
The believers recalled with sadness and pain the affliction of the martyrdom of Zaid ibn Ali, peace be upon him, emphasizing to reviving the events of the Ahlulbayt, peace be upon them, and following their blessed principles in addition to showing their oppression to the whole world.
Holy shrines, centers, mosques and Husseiniyahs all over the world witness the establishment of mourning ceremonies and processions in honor of Zaid ibn Imam Ali al-Sajjad, peace be upon him.