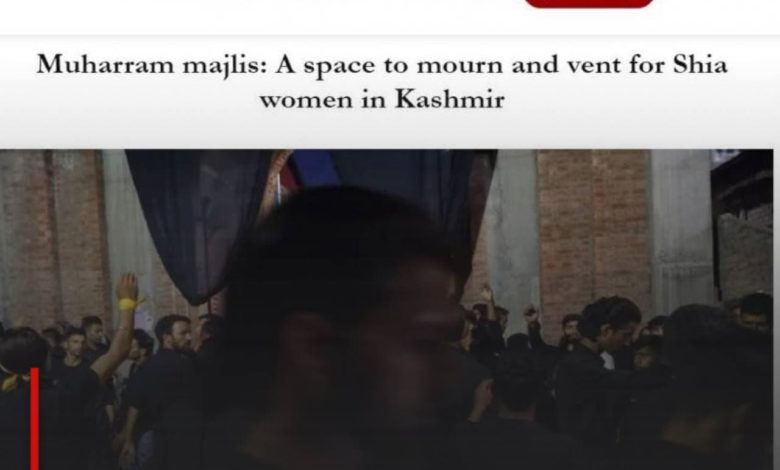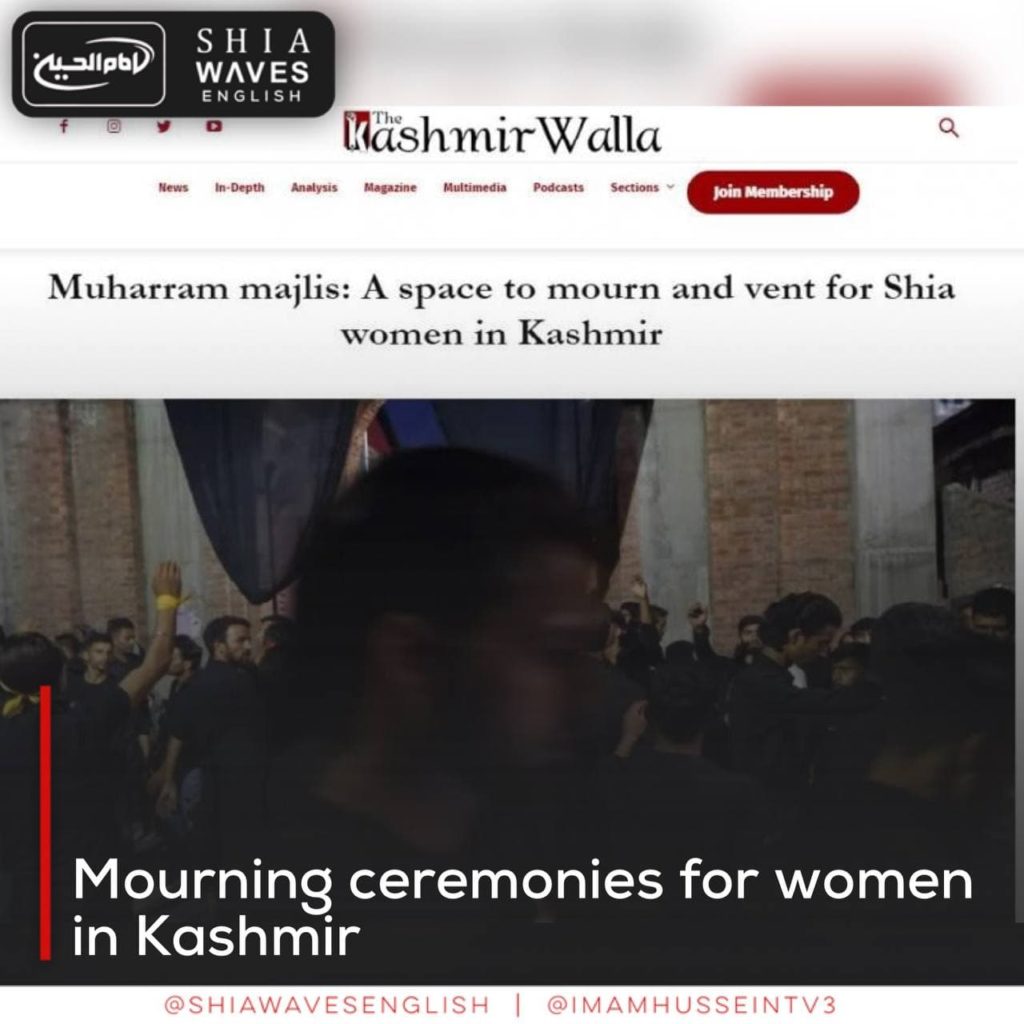 ---
The Kashmiri weekly "Kashmir Walla" published a video report that sheds light on the role of Kashmiri women in holding annual mourning ceremonies on the martyrdom anniversary of Imam Hussein, peace be upon him.
The newspaper said in a report entitled "Muharram Ceremonies: A Place of Mourning and an Oasis of Relief for Shia Women in Kashmir," that "the ceremonies are no less quantitative and qualitative than those held by men," citing a 75-year-old local citizen, Maryam Mir, who attended a mourning ceremony in Imambarga in Zadibal in the city of Srinagar.
Large numbers of women and children attend and participate in the special ceremonies held in commemoration for the martyrdom of Imam Hussein, peace be upon him.