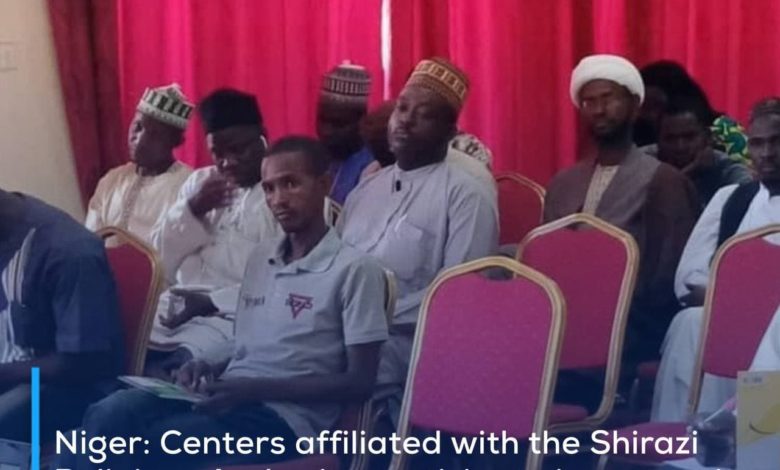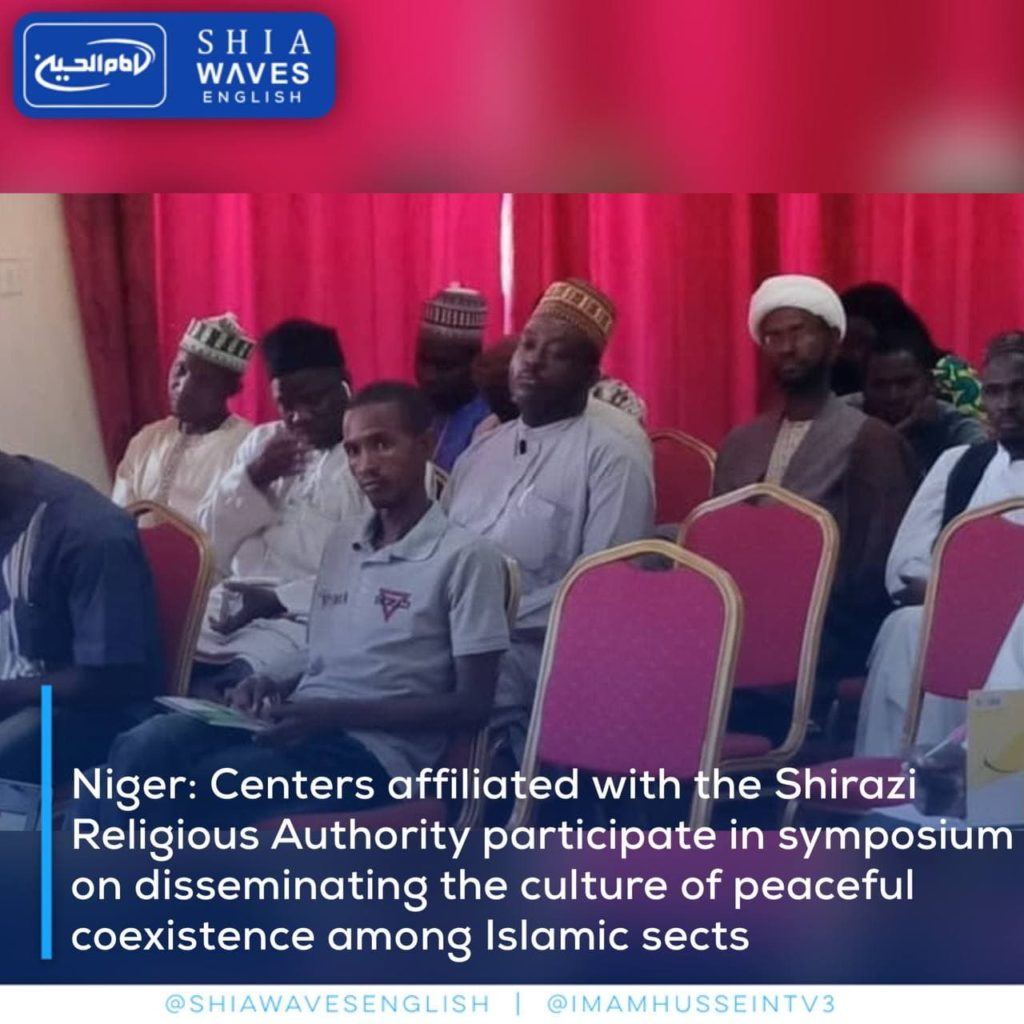 ---
The Ahlulbayt Committee and Fi'el al-Khair Cultural Charitable Foundation, both affiliated with the Shirazi Religious Authority in the State of Niger, participated in the symposium 'Generalizing and Disseminating the Culture of Peaceful Coexistence among Islamic Sects'.
Representatives from all Islamic sects participated and attended the symposium, and several lectures were delivered in the symposium on life in peaceful coexistence, forgiveness and non-violence between Islamic sects, and the role of youth in the aforementioned fields.
The Shia attendance in the symposium was of special importance, as they demonstrated in their lectures prominent examples from the biography of the Fourteen Infallibles, peace be upon them, for the sake of a peaceful life, peaceful coexistence and the avoidance of violence.
They also mentioned aspects of the commandments of the Supreme Religious Authority, His Eminence Grand Ayatollah Sayyed Sadiq al-Husseini al-Shirazi, especially in non-violence and peace.