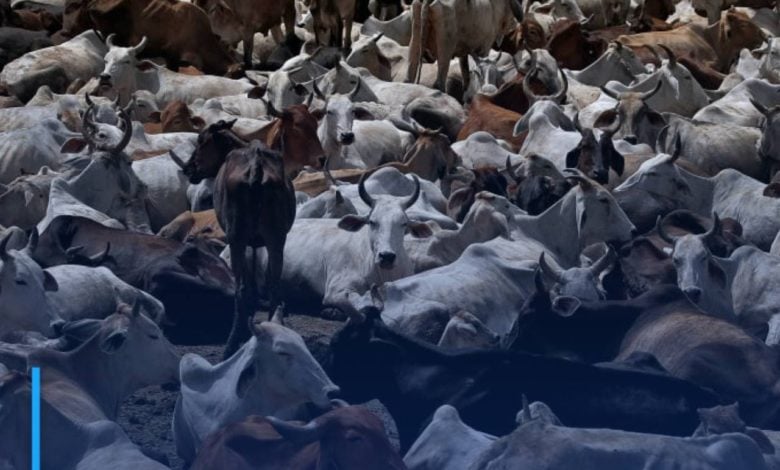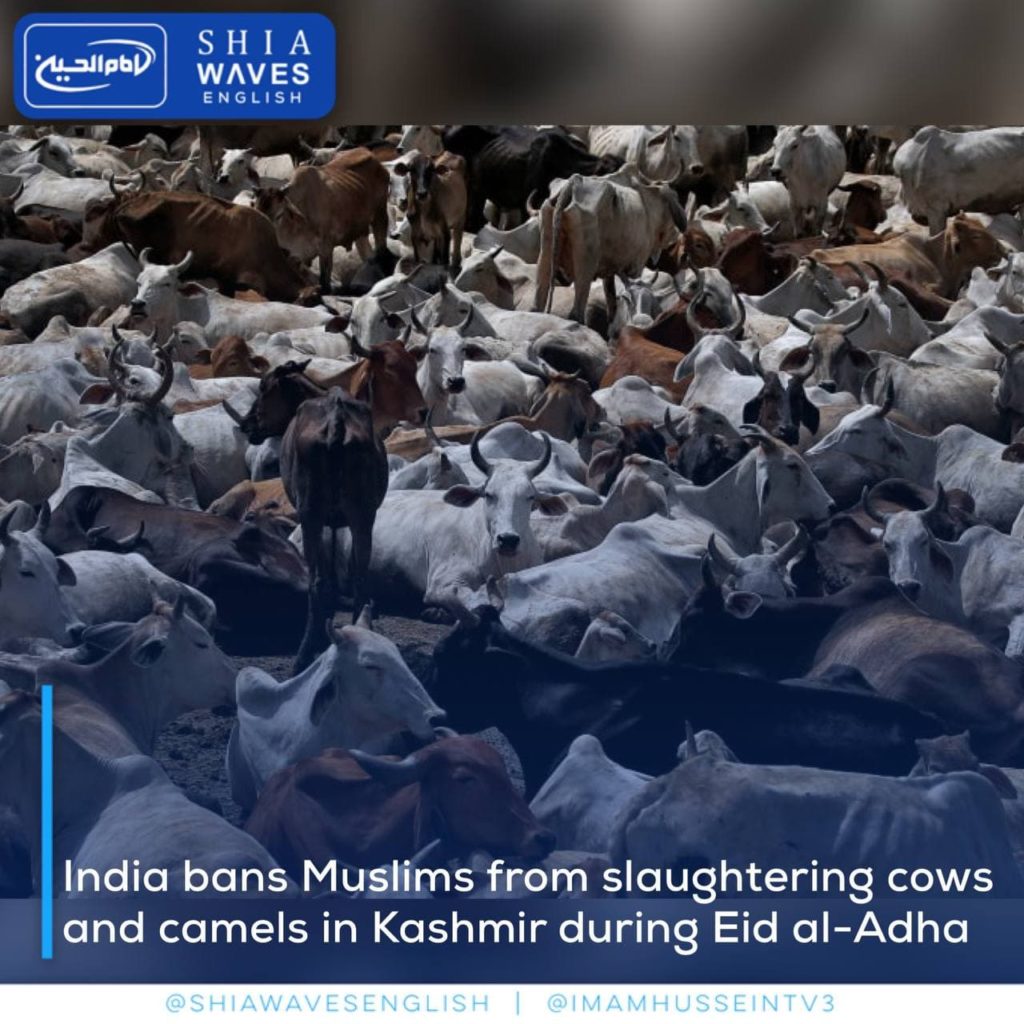 ---
The Indian authorities announced a ban on the slaughter of cows and camels during the days of Eid al-Adha in Jammu and Kashmir, which is under the control of India and disputed with Pakistan.
The Department of Animal Husbandry, in a letter addressed to the police chief of Kashmir, where 97% of the population is Muslim, demanded to stop the "unlawful slaughter" of cows, calves, camels and other animals, as well as take legal measures against those who "violate the rules during the days of Eid."
The letter stated that a large number of sacrifices were likely to be slaughtered during the Eid al-Adha celebration.
"In view of animal welfare laws, the Ministry of Animal Husbandry of the Indian government has requested preventive measures and strict enforcement of animal welfare laws such as prohibition of cruelty to animals and enforcement of animal transport and care rules," the letter said.
Although the slaughter of cows, calves and oxen is officially prohibited, hundreds of shops sell beef and buffalo meat and the vast majority of Kashmir Muslims slaughter sheep or goats for Eid.
Until a few decades ago, cow sacrifice was prevalent in rural areas but is now also prevalent in the provincial capital, Srinagar. The sacrifice and slaughter of camels on Eid is a relatively new practice.
The new decision aims to calm the feelings of Hindus in the region, who are a minority but represent the majority in the Jammu region, which is the center of the electorate of the hard-line Hindu government.
Currently, Jammu and Kashmir is directly under the authority of the central government through a local government in which almost all senior positions are held by non-Muslim administrators and bureaucrats.