NEWS
Ministry of Immigration: Return of 1043 displaced people to Nineveh and Salahuddin within 3 days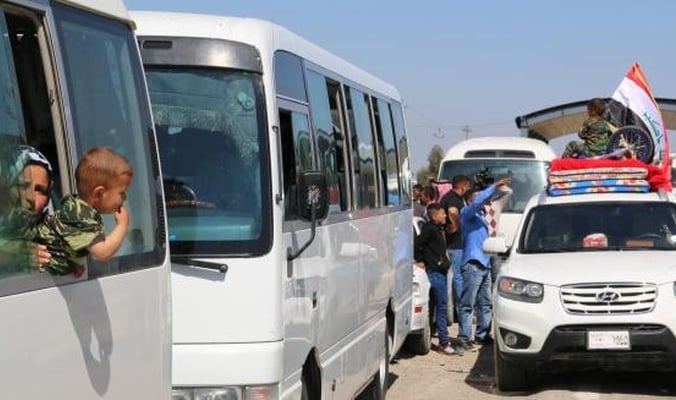 An official at the Ministry of Immigration, Ali Abbas Jahaker, said Wednesday that around 1043 displaced people have returned during the past three days to their homes in the provinces of
An official at the Ministry of Immigration, Ali Abbas Jahaker, said Wednesday that around 1043 displaced people have returned during the past three days to their homes in the provinces of Nineveh and Salah al-Din, stressing that this year will witness the closure of most shelter camps in the country.
"The camps of Al-Khazar and Hassan Sham (37 km east of Mosul) witnessed the return of 407 displaced people, while the camps of Al-Jadah, Hammam Al-'Alil and Al-Haj – south of Mosul -witnessed the return of 551 displaced people. Meanwhile, Tikrit witnessed the return of 85 displaced people," added Jahaker.
The return of displaced families continues in coordination and cooperation with the security authorities in the provinces.