NEWS
Religious Authority
Imam Shirazi: Concerted efforts have become a matter for everyone to support young people, not financially or morally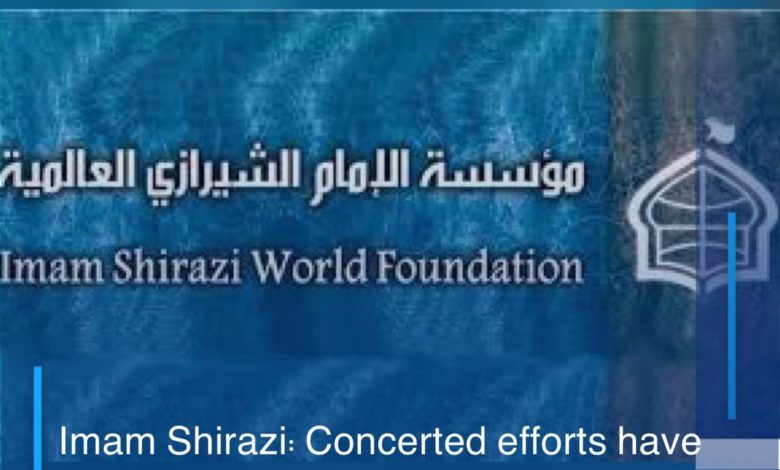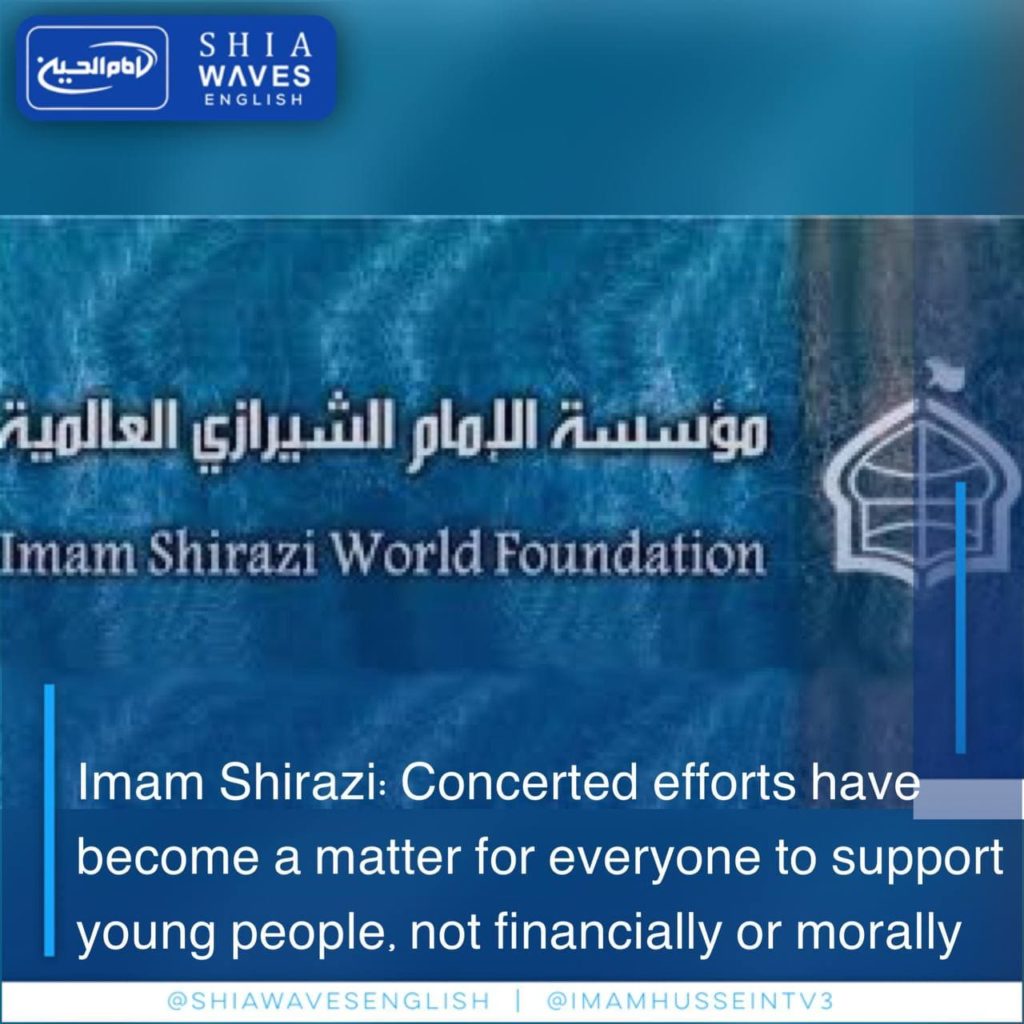 ---
On the International Youth Day, the Imam Shirazi World Foundation called for enhancing the nature of support directed to youths of the world.
It said in a statement received by Shia Marhaba Agency, that "the international community revives on the 15th of July the International Youth Day, in an expression to the United Nations to intensify efforts aimed at developing youth and advancing their capabilities away from all forms of exploitation and abuse practiced by some political regimes or radical extremist parties, calling through this to enhance the nature of support directed to that important segment in the world.
ISWF added that it takes the opportunity to highlight its financial and moral supportive role for young people, based on the commandments and directives of the Supreme Religious Authority, Sayyed Sadiq Husseini al-Shirazi.
The statement explained, "His Eminence warns of a very dangerous matter, saying, "The money offered by the enemies in order to grow deviant phenomena among the youth amounts to large sums, and the fierce attacks launched against Muslim youth are massive and unprecedented. All of this is done according to pre-planned programs set by specialists, and come in innovative ways, means and methods, with the aim of planting and spreading the various phenomena of deviation among the youth."
The Foundation stressed that concerted efforts have become a matter for everyone to support young people, not only financially, but also morally and cognitively to immunize them from the danger of intellectual and cultural deviation, which are far from the teachings of Islam and the culture of conservative societies, through theses and scientific visions adopted by official and civil institutions.