Iraq
Islam World
NEWS
Iraq: 114 martyred and injured in hospital fire in southern city of Nasiriyah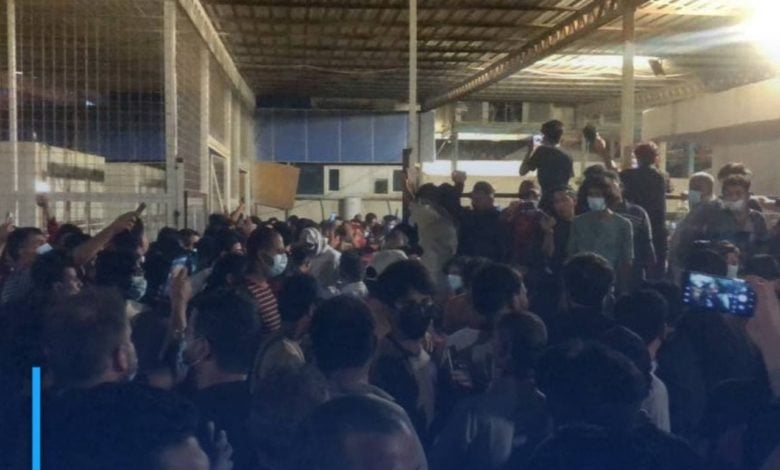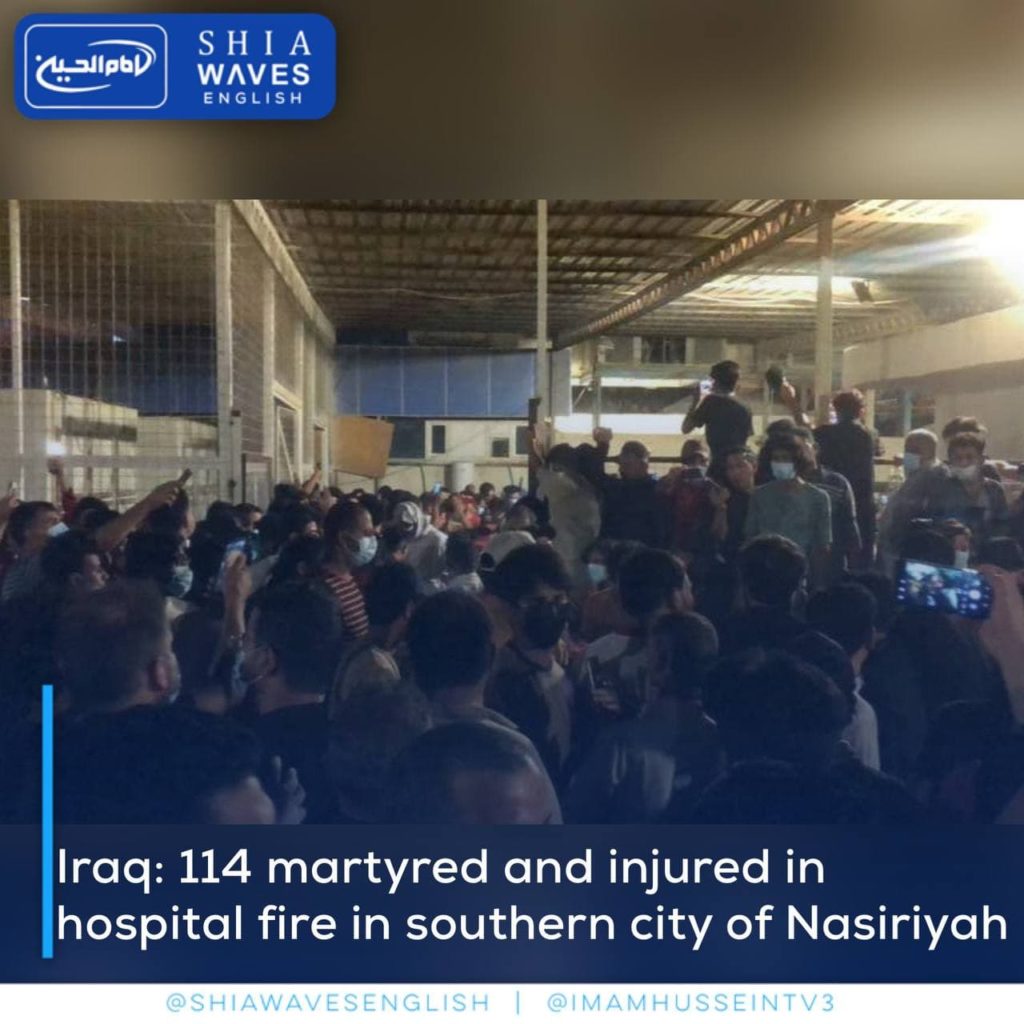 ---
The Iraqi Dhi Qar province Health Department announced that the death toll from the fire at Imam Hussein Teaching Hospital has risen to 64, with 50 others wounded.
According to the official Iraqi agency, "There were 115 martyred and injured people in the fire of the isolation facility in Imam Hussein Hospital."
Pictures and video clips documented the terrifying effects of the fire and the charred bodies of dozens of martyrs, in addition to the injured, which provoked wide popular, official and international reactions and demands to hold the negligent accountable.
Yesterday, the Directorate of Health declared a state of emergency following the fire at Imam Hussein Teaching Hospital in the province.