Islam World
NEWS
Yemeni parliament strips 39 MPs of their immunity for treason and for supporting the war on Yemen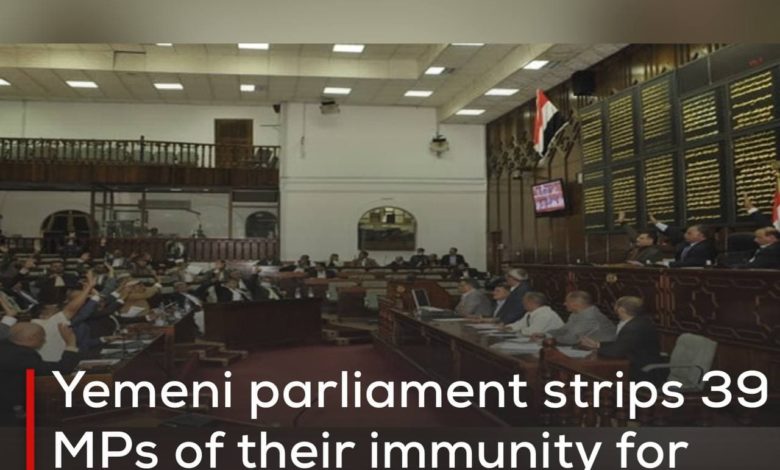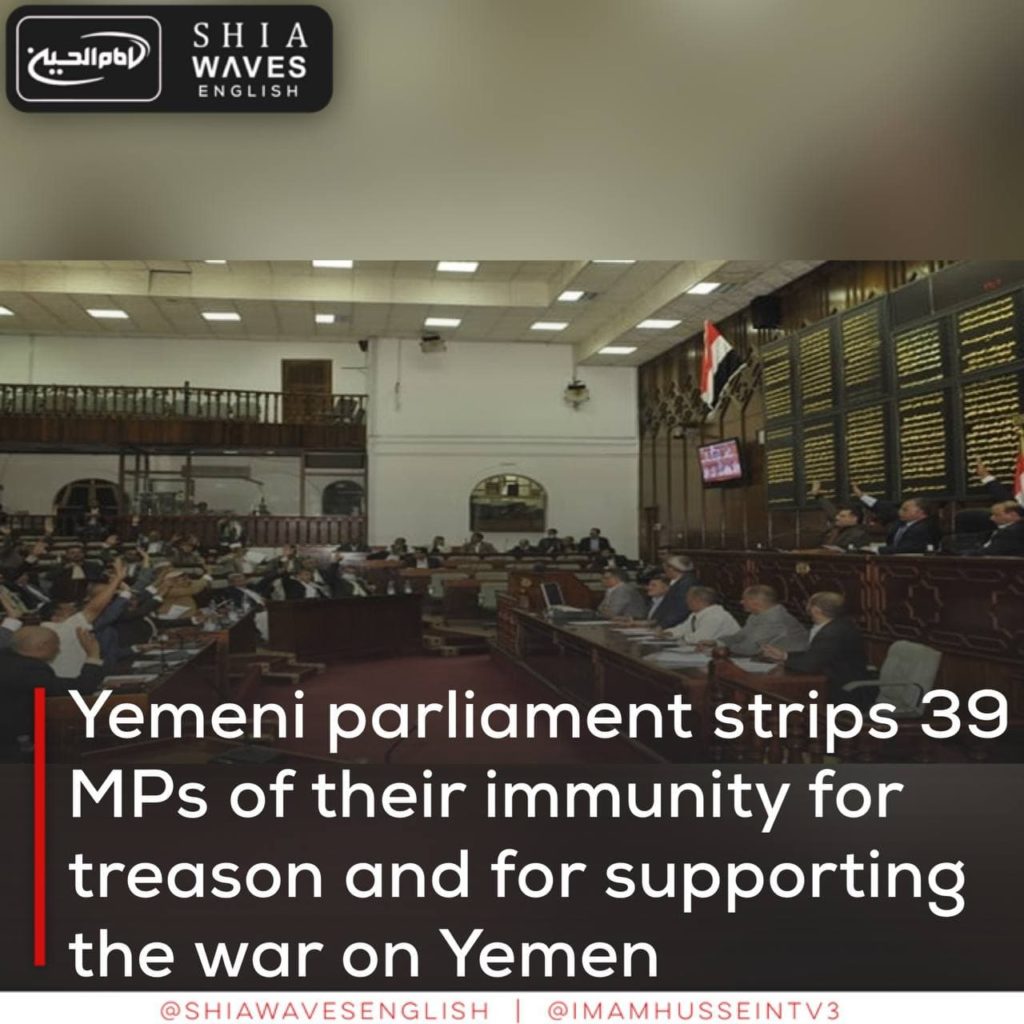 ---
In its session headed by Parliament Speaker Yahya Ali al-Ra'i, the Yemeni House of Representatives reviewed the request submitted by a number of parliament members regarding the revocation of the membership of those included in the request submitted on charges of treason and support for the war on Yemen.
The request indicated that the 39 members committed the crime of violating the constitution and treason represented by their constitutional breach, as well as calling and supporting the Saudi coalition countries attacking Yemen's land and people, violating the country's sovereignty and territorial integrity, tearing its national unity and destroying its structure and all its capabilities.
It pointed out that the constitutional and statutory provisions regarding the crimes and violations committed by those members, including those related to membership revocation for their perpetration, and in particular Article 193 of the bylaws of the House of Representatives is solely concerned with deciding the request for revocation of membership, as well as Article 195.
The House members who signed the request demanded the completion of the constitutional and legal procedures to drop their membership from those members.
After extensive discussion, the representatives confirmed that it was proven through the movements and statements of these members through various media and social media that they abstained from performing their constitutional duties and abandoned the tasks they were sworn to.
They pointed out that the annual session consists of two sessions and with the implementation of those constitutional and regulatory texts regarding the acts, crimes and grave violations committed by those members, and based on all that, the House of Representatives voted on the proposal to proceed with the procedures for revoking the membership of those members referred to above, and the majority voted to drop their membership from the House.