Iraq
Islam World
NEWS
Misbah al-Hussein Foundation participates in symposium of the Prime Minister's Office on the formation of community dialogue committees in Karbala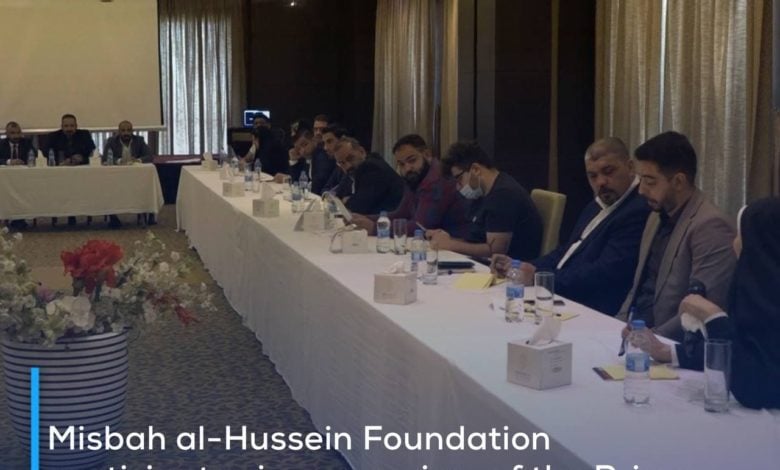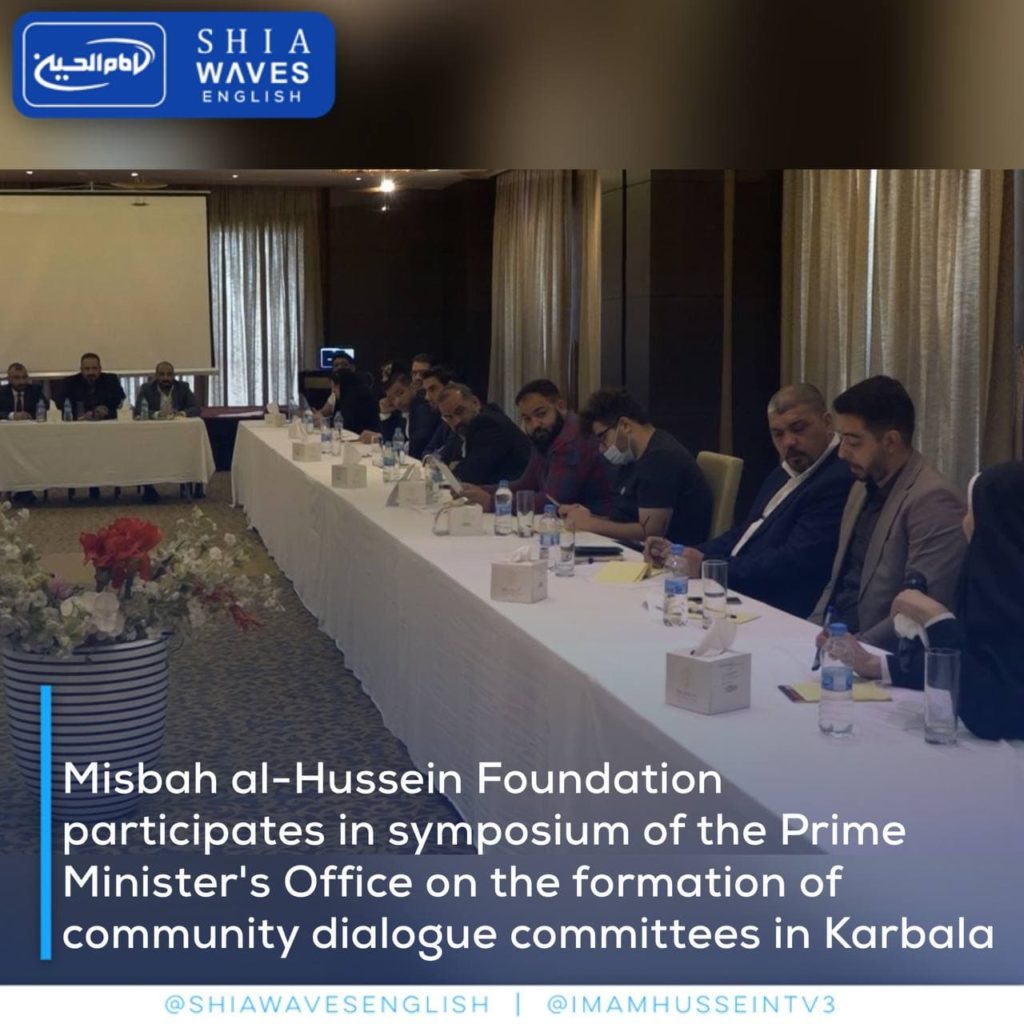 ---
The Misbah al-Hussein Foundation for Relief and Development, affiliated with the Office of Grand Ayatollah Sayyed Sadiq al-Husseini al-Shirazi in Karbala, participated in a symposium for the Prime Minister's Office on the formation of community dialogue committees, on Sunday.
The Director of the Social Welfare Department, Abdul-Saheb al-Kishwan, said that the Foundation participated in a consultative symposium in the Prime Minister's Office on the formation of the first community dialogue committees in Karbala, explaining the experience of the committee in forming dialogue committees in the provinces of Nineveh, Anbar and Salah al-Din since 2017. The project was completed with the formation of community dialogue committees in the central and southern province in the beginning of this year.
Al-Kishwan stressed the importance of activating the recommendations of the symposium and applying them on the ground.
The participants called for the committees to include various segments of society, including intellectuals, academics, poets and tribesmen, to establish the values of community peace in an integrated manner, to identify obstacles and find solutions, in addition to defining the extent of the committee's validity and impact, while taking care of young people and providing them with job opportunities.