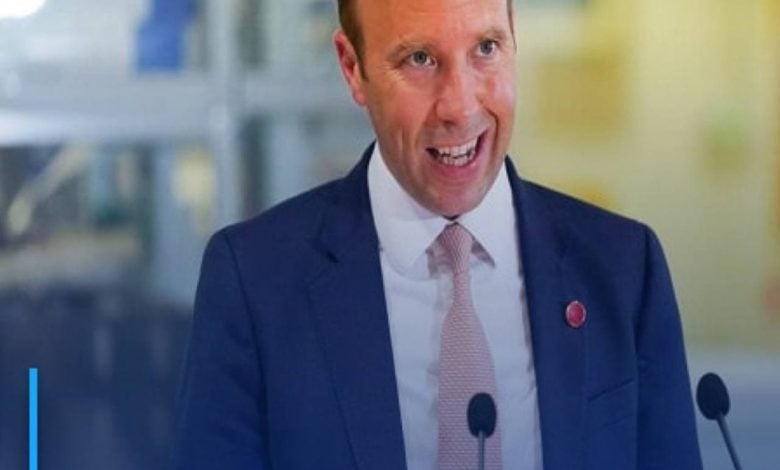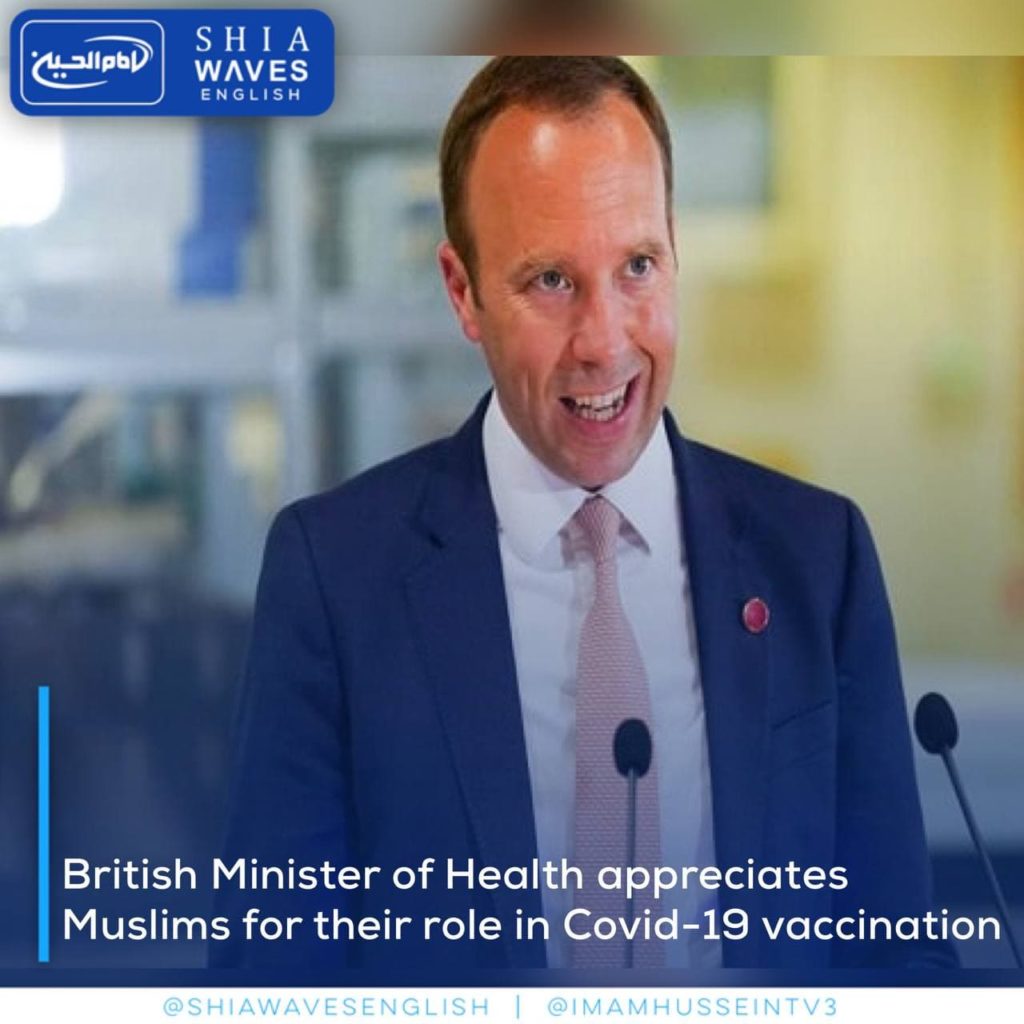 ---
British Health Minister Matt Hancock praised Muslims for complying with the teachings of taking the Covid-19 vaccine and encouraging others to do so.
Matt Hancock thanked Muslims for following the vaccination procedures and for receiving the vaccine with great enthusiasm, in his speech during the G7 Summit.
He praised the role of Muslims and described them as being trusted in Britain, especially in the month of Ramadan when they took the vaccine.
The British Minister of Health said that trusting the vaccine and taking it with confidence has become an international challenge and it needs international action.