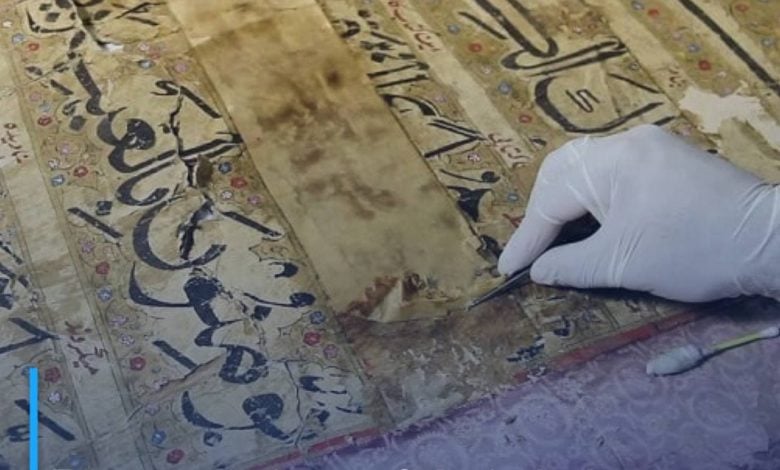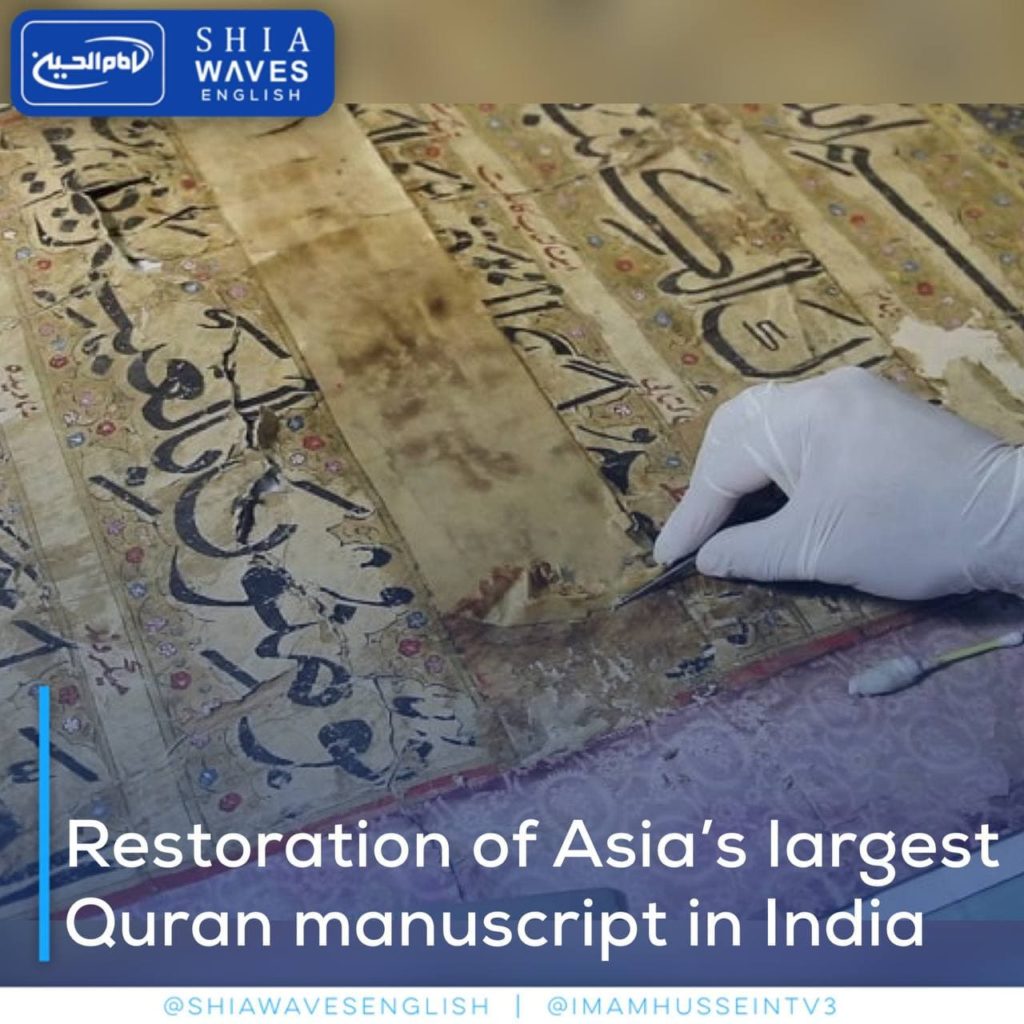 ---
The head of the Noor International Center for Microfilm announced the restoration of Asia's largest Quran manuscript in India.
The head of the center, Mehdi Khawaja Berry, said in an interview with the press that the Baroda Quran is the largest manuscript in the continent that dates back more than 250 years, and was written by the Iranian calligrapher Muhammad Ghouth within 18 years.
The Baroda Quran consists of a 1200 pages, weighs two tons, and its dimensions are one by two meters, and is considered the largest in terms of size and weight in Asia.
Berry said that the Quran was damaged by the monsoon rains, stressing that it was restored during one of his trips to India, as he completed the restoration of parts 26 and 27 in light of the pandemic spreading in India.
He explained that the restoration team affiliated with the center did not use any chemicals to restore the Quran, but rather used natural materials in order to straighten it and keep it for a longer period.