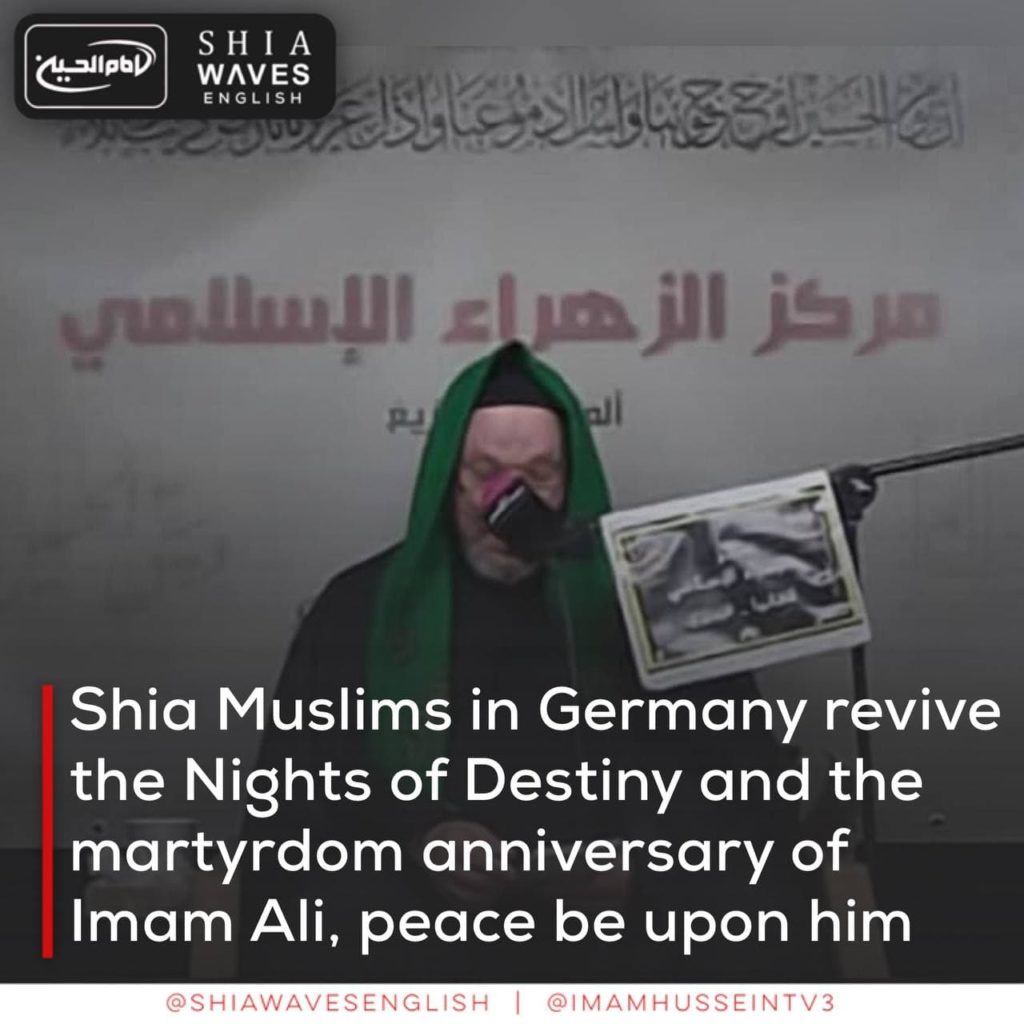 ---
Members of the Shia Muslim community in the German city of Leipzig established a series of religious programs to commemorate the blessed Nights of Destiny and the martyrdom anniversary of the Commander of the Faithful, peace be upon him.
Abbas al-Faily, one of the organizers, said, "After the authorities in Germany announced the opening of places of worship to citizens, members of the Muslim community in Leipzig worked to revive the nights of the blessed month of Ramadan and all its religious occasions. The Zahraa Islamic Center opened its doors to Ahlulbayt lovers to perform rituals in this blessed month."
He added that the center is witnessing the attendance of believers of all ages, amidst health measures to prevent the outbreak of the Coronavirus.