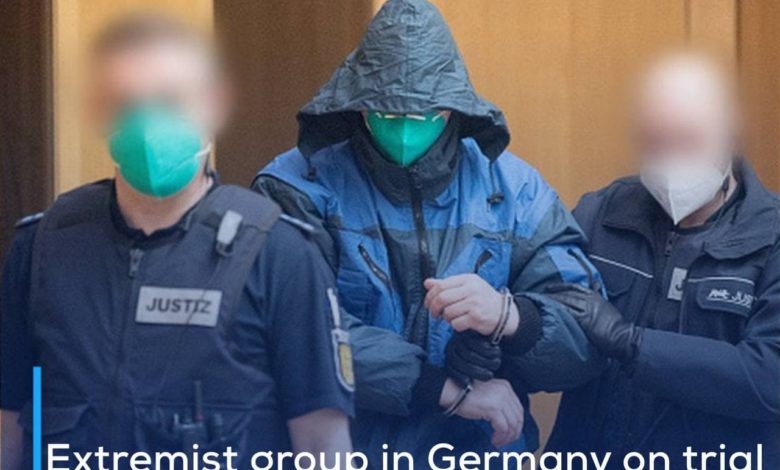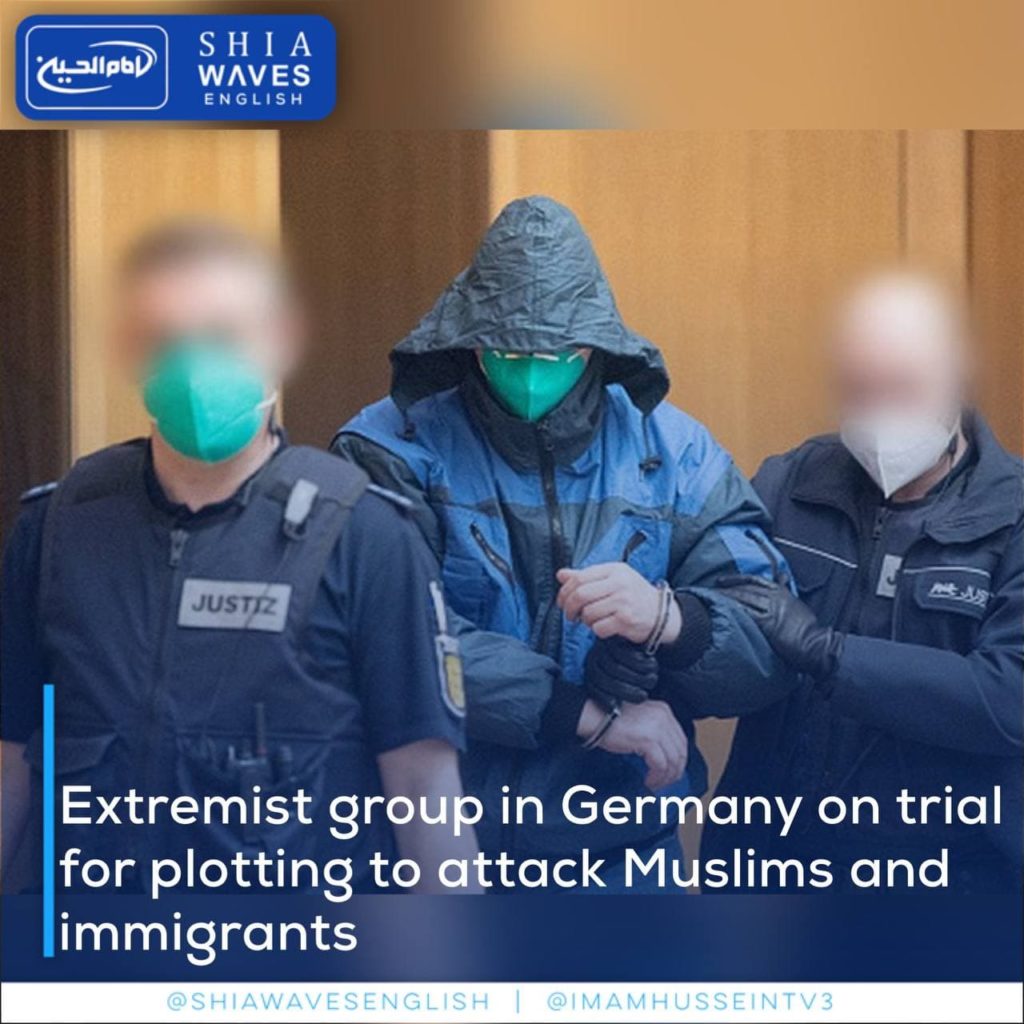 ---
The trial of 11 suspected members of a far-right "terror" group has begun in the German city of Stuttgart.
The suspects, aged between 32 and 61, were arrested in February last year.
Prosecutors say the 11 men – all Germans – were members of Gruppe S (Group S), which planned attacks on migrants, Muslims and politicians, with the aim of sparking a civil war.
A twelfth man, a former police officer, is accused of offering material support to the group. He is also on trial.
One of the group is still at large and is being tried in absentia.
The men in Gruppe S intended to "shake and ultimately topple the state and social order" in Germany, the indictment says.
Most of the group's members also belonged to other far-right groups, including the Bruderschaft Deutschland (German Brotherhood), German broadcaster ARD reports.