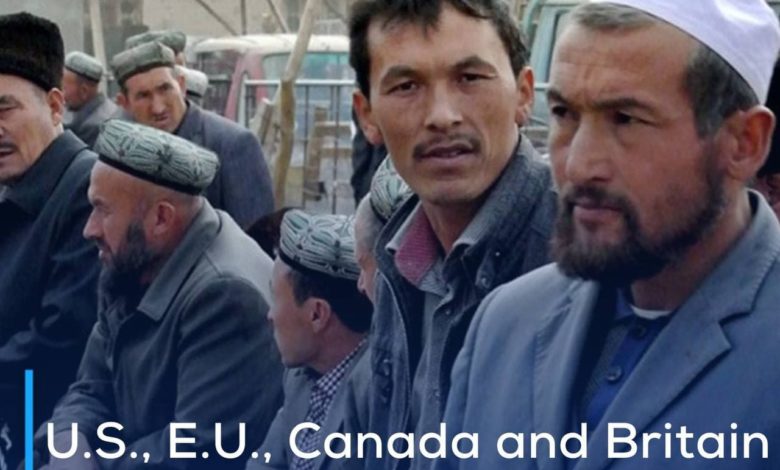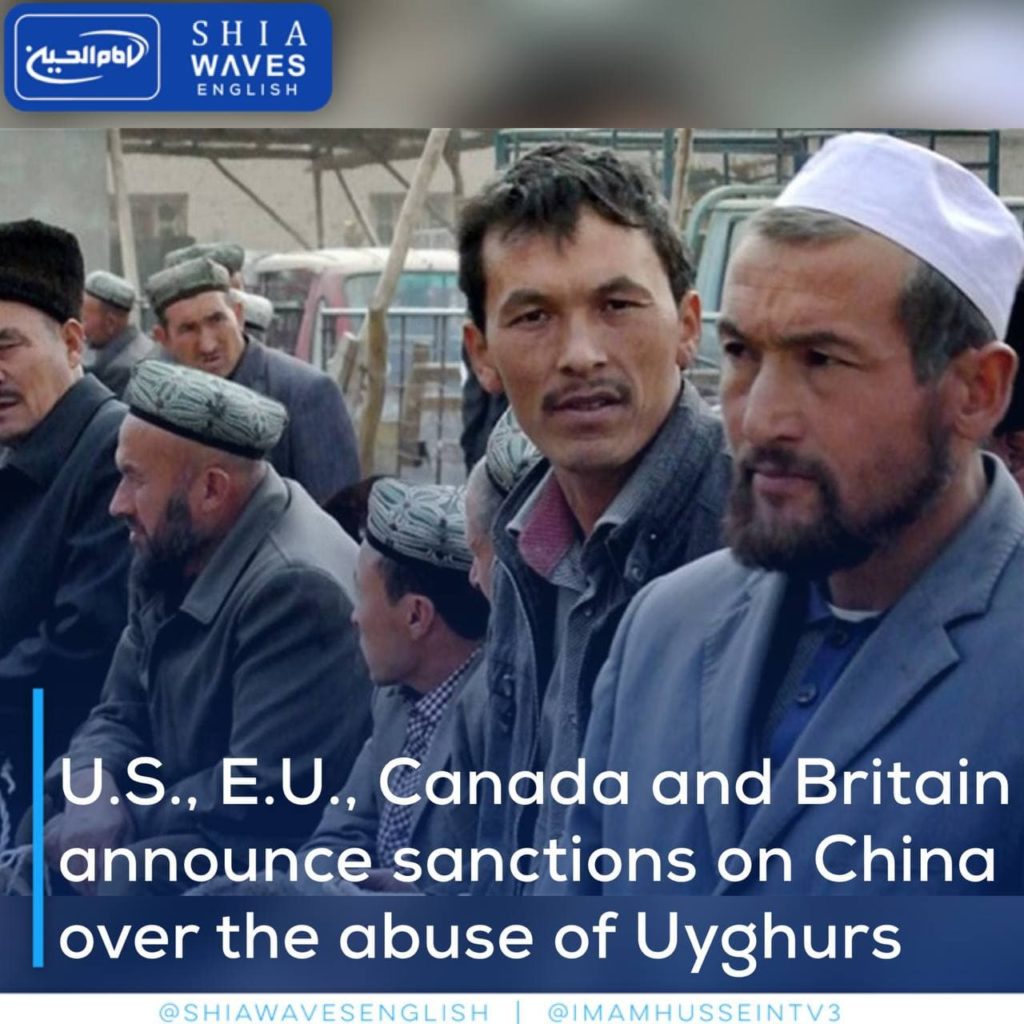 ---
The United States, the European Union, Britain and Canada each announced sanctions against China over human rights abuses in Xinjiang, a coordinated effort aimed at holding Beijing accountable for a years-long campaign against Uyghurs and other minority groups in the northwestern Chinese region.
The diplomatic push, announced Monday, comes just after a tense meeting between U.S. and Chinese officials and amid growing calls for democracies to work together to take on an increasingly authoritarian and assertive Beijing.
The E.U. was first to move, saying early Monday that it would hit four Chinese officials and a public security bureau with travel bans and asset freezes — its most significant measures since an arms embargo following the 1989 killings in Tiananmen Square.
China quickly responded, leveling similar measures against a list of its European critics.
Not long after, the United States, Canada and Britain jumped in. Secretary of State Antony Blinken announced midday that the United States will add two names to its Xinjiang sanctions list.
Britain committed for the first time to impose asset freezes and travel bans on the same Chinese officials as the E.U. did, as well as a security body. Canada said it would do the same.
The U.S., British and Canadian statements stressed that the moves were the result of close cooperation. "We stand united with the UK, Canada, and the EU in promoting accountability for those who abuse human rights," Blinken wrote in a tweet.
Though the sanctions are largely symbolic, they are sure to complicate ties between China and the rest of the world.