Holy Shrines
NEWS
Millions commemorate the martyrdom anniversary of Imam al-Kadhim in the holy city of al-Kadhimiya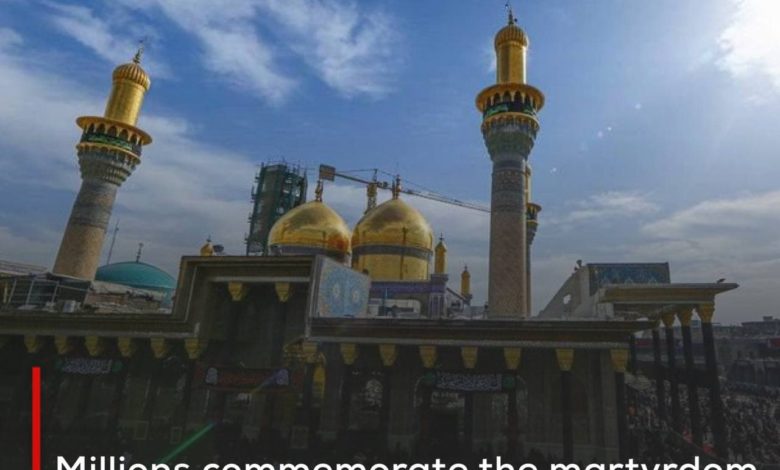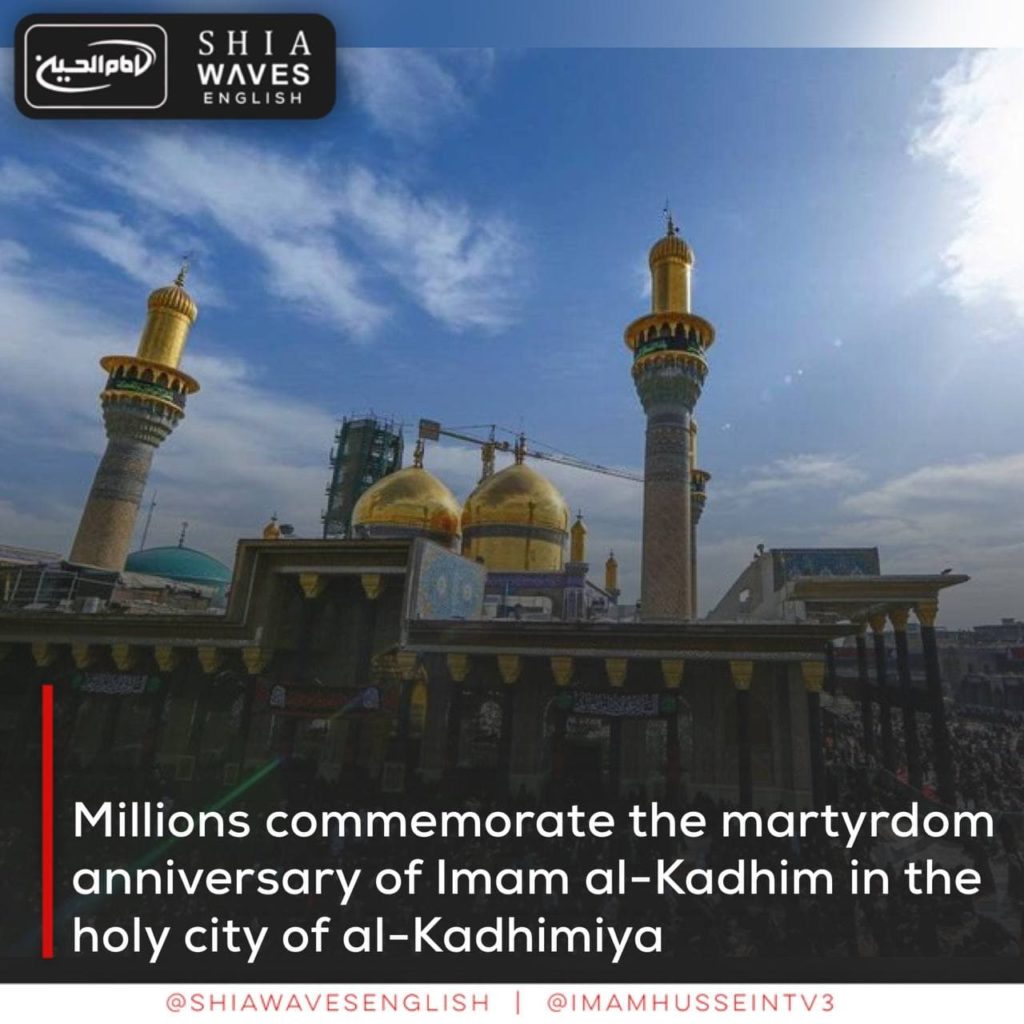 ---
Millions of Ahlulbayt followers coming from various Iraqi provinces commemorated the martyrdom anniversary of Imam Musa bin Jafar al-Kadhim, peace be upon him, at his holy shrine in the holy city of al-Kadhimiya.
Since the early hours of the morning, the holy city witnessed the establishment of mourning ceremonies and special rituals in honor of the seventh Imam, peace be upon him.
The Hussaini processions were mobilized to provide food, drink and other services to mourners, while the security forces deployed secured the pilgrims' roads.
The health departments have also mobilized to provide medical services and first aid to pilgrims arriving on foot to the holy city from long distances.