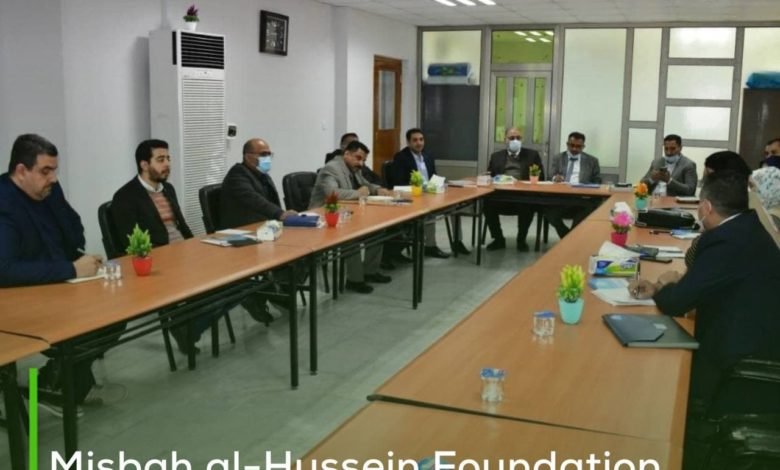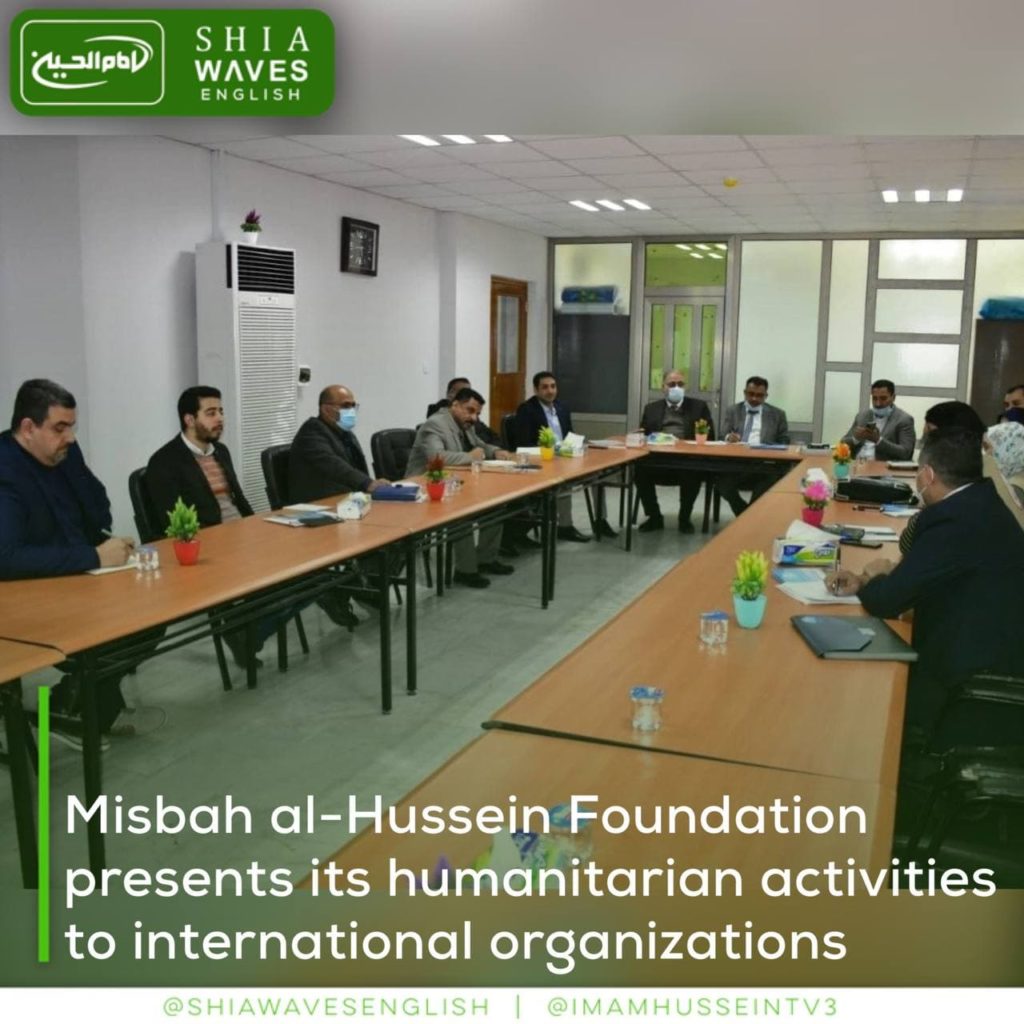 ---
Misbah al-Hussein Foundation for Relief and Development participated in the periodic meeting of international organizations, which was hosted by the DRC office at the headquarters of the High Commissioner for Human Rights in the holy city of Karbala.
The meeting was attended by directors of the offices of the organizations represented by the UNAMI, the United Nations Development Program, the International Organization for Migration (IOM), the International Committee of the Red Cross (ICLC) and the Iraqi Red Crescent Society, in addition to a group of local organizations and the director the Office of the High Commissioner for Human Rights in Karbala.
The attendees touched on what has been accomplished during the past year and the work plan for the current year, and presented a detailed explanation of the activities of Misbah al-Hussein Foundation and its mechanism of action in all Iraqi provinces, as well as its large humanitarian and national project – the Charter for the Protection of Iraq's Orphans.
The attendees praised the Foundation's projects and the distinguished mechanism of its work and expressed their willingness to cooperate in any field required of them.
The meeting came out with several recommendations, including the necessity of maintaining such consultative meetings because of their scientific and practical impact on everyone, and stressing the necessity of employing the various available resources to make humanitarian work a success, and creating a media platform for documenting the activities established by them.