Holy Shrines
NEWS
Imam Ali Holy Shrine hangs black banners in courtyard in preparation for demise anniversary of Lady Um al-Banin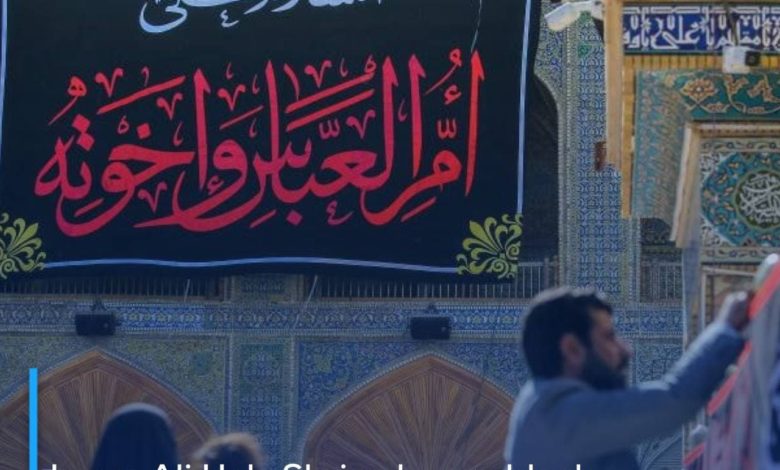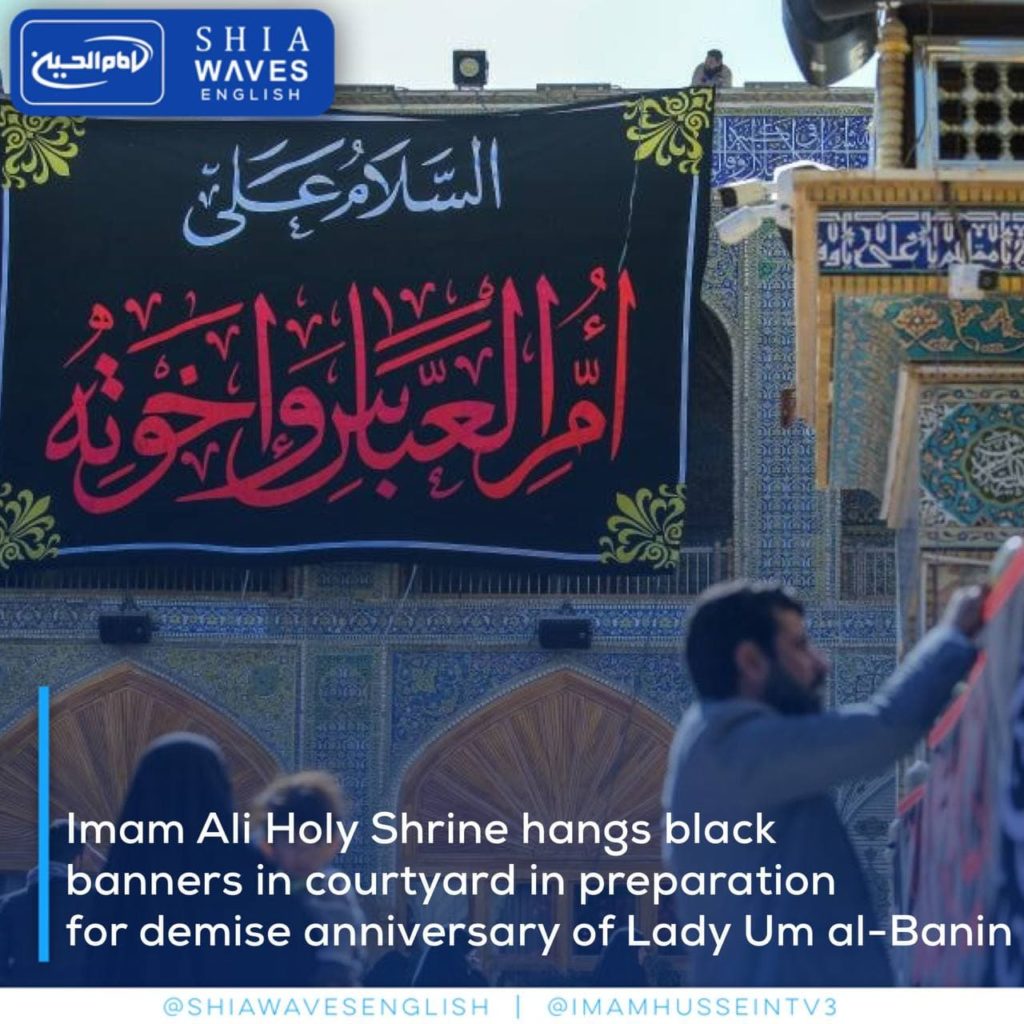 ---
Imam Ali Holy Shrine has begun hanging black banners around the courtyard in commemoration of the demise anniversary of Lady Um al-Banin, peace be upon her.
The Embroidery Division at the Holy Shrine has completed sewing and embroidering black banners in honor of the great lady, peace be upon her.
Pilgrims are visiting Imam Ali Holy Shrine to commemorate the demise anniversary of Fatima al-Kilabiya, also known as Um al-Banin, peace be upon her, who passed away on the thirteenth of the month of Jumada al-Akhirah in the year 64 AH.