NEWS
Religious Authority
Martyrdom anniversary of Lady Fatima commemorated in the house of the Supreme Religious Authority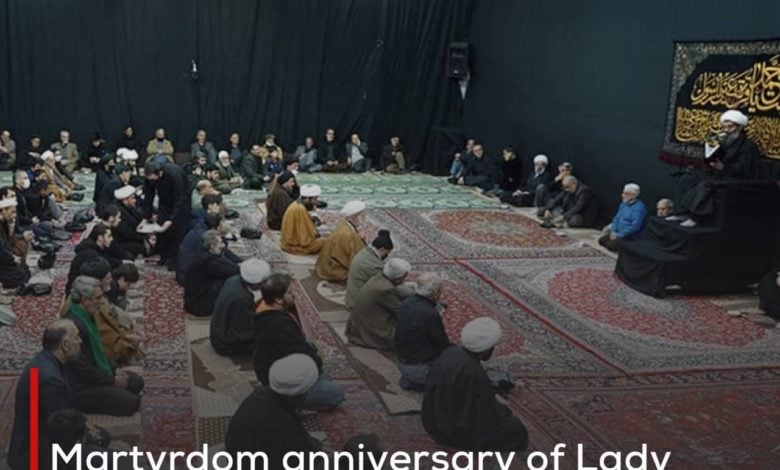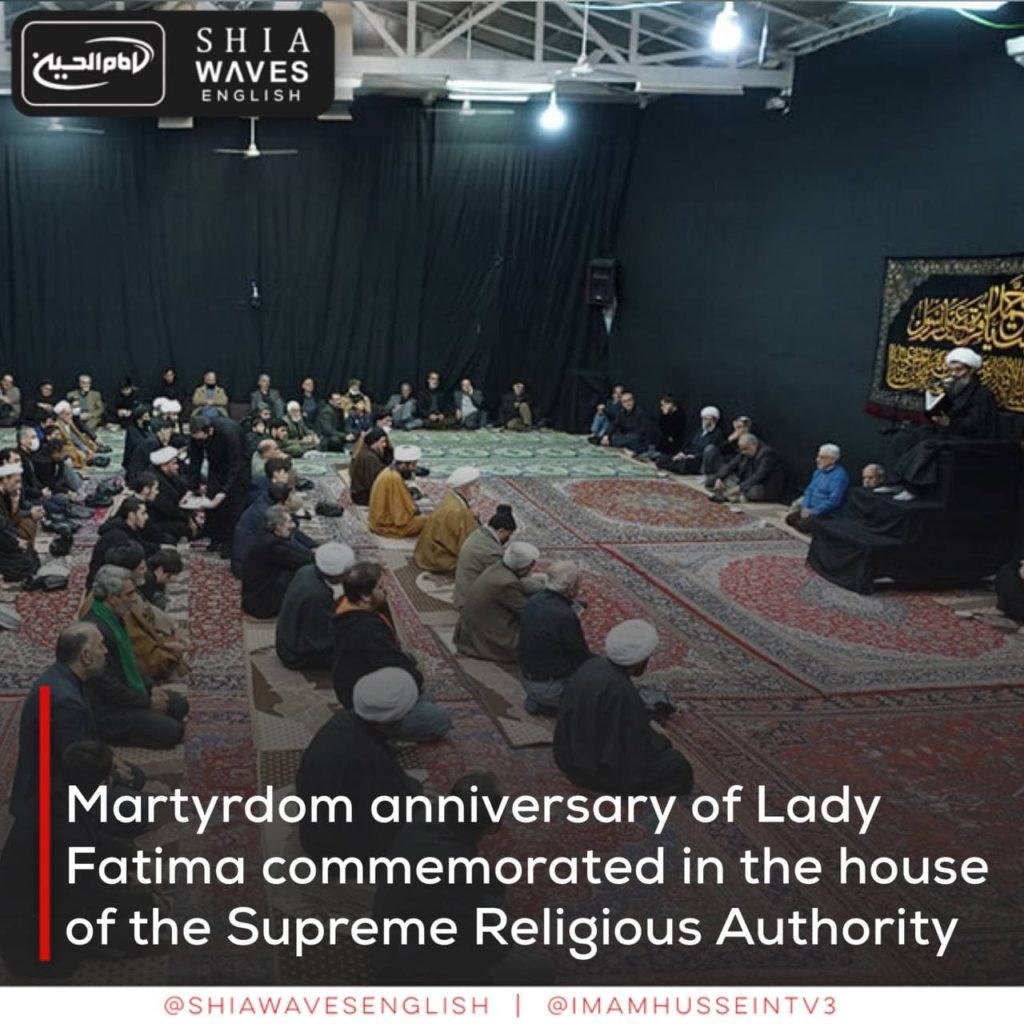 ---
Amidst the grief of the lovers of Ahlulbayt, peace be upon them, on the occasion of the painful Fatimid days, the house of the Supreme Religious Authority, Grand Ayatollah Sayyed Sadiq al-Husseini al-Shirazi in the holy city of Qom, witnessed the establishment of mourning ceremonies for the third ten Fatimid das.
The mourning ceremonies were held in the presence of the Shirazi religious authority and a group of scholars and honorable students and teachers of the Islamic seminary, in addition to crowds of believers, in commemoration of the martyrdom anniversary of Lady Fatima al-Zahraa, peace be upon her, according to the third narration.
The honorable preachers talked about the blessed biography of the great lady and the oppression she was subjected by the enemies of Islam.
It is worth noting that the ceremonies were held in the house of His Eminence, the Grand Ayatollah Al-Shirazi, for a period of three days, in the morning in the Persian language and in Arabic in the afternoon.