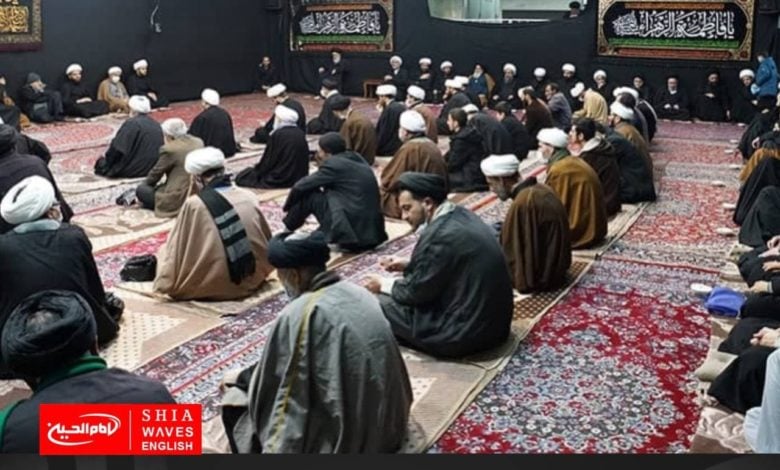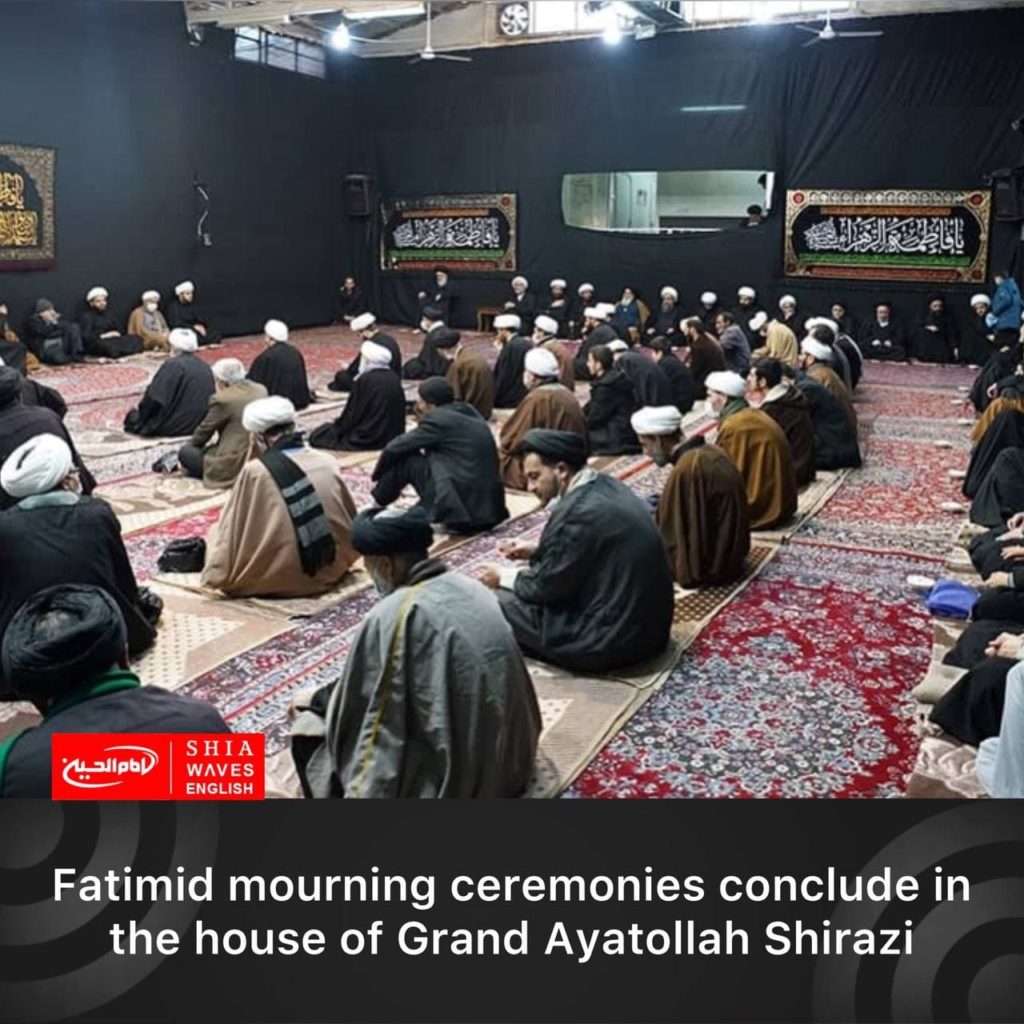 ---
Mourning ceremonies were held for three days on the occasion of the martyrdom anniversary of Fatima al-Zahraa, peace be upon her, in the house of the Supreme Religious Authority, Grand Ayatollah Sayyed Sadiq Al-Husseini Al-Shirazi, in the holy city of Qom.
Scholars, clerics, professors and students of religious sciences, and general followers of the Ahlulbayt, peace be upon them, attended and participated in the ceremonies, and listened to the lectures of the honorable preachers, and to elegies in honor of Sayyeda Fatima al-Zahraa, peace be upon her.
The ceremonies were held in the morning in the Persian language and in Arabic in the afternoon.