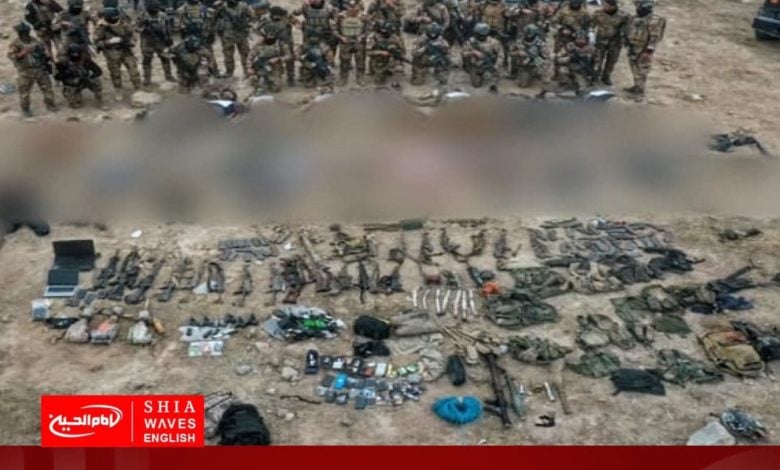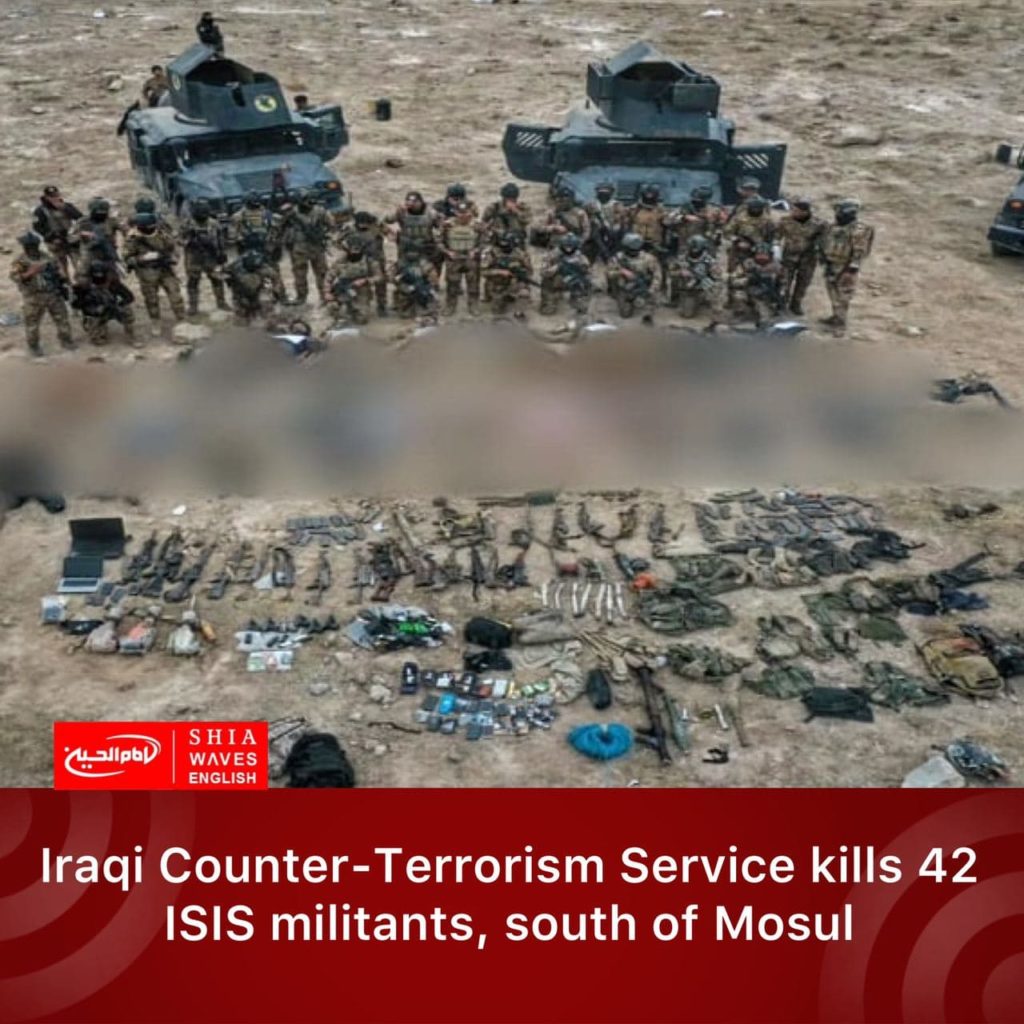 ---
The spokesman for the Commander-in-Chief of the Iraqi Armed Forces, Major General Yahya Rasoul, announced the killing of 42 ISIS terrorists, south of Mosul.
In a press statement, Rasoul said, "The heroic CTS forces raided the so-called "Tigris Sector" in which ISIS terrorist gangs operate in the Ain Al-Jahsh area, south of the city of Mosul, and eliminated all the terrorists."
Various weapons and ammunition were seized as well as local and foreign sums of money inside the headquarters of the terrorists.
"The operation came with air support from the brave Iraqi army and the international coalition aviation," added Rasoul.