Iraq
Islam World
NEWS
Misbah al-Hussein honors the judging committee of Midad al-Bahitheen Competition in Karbala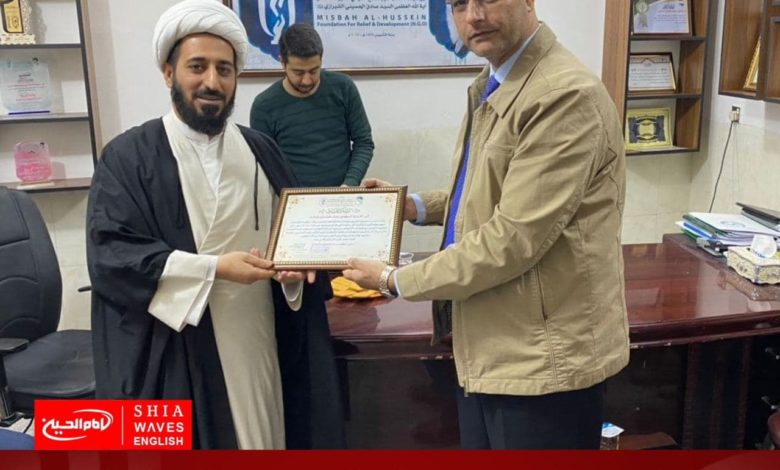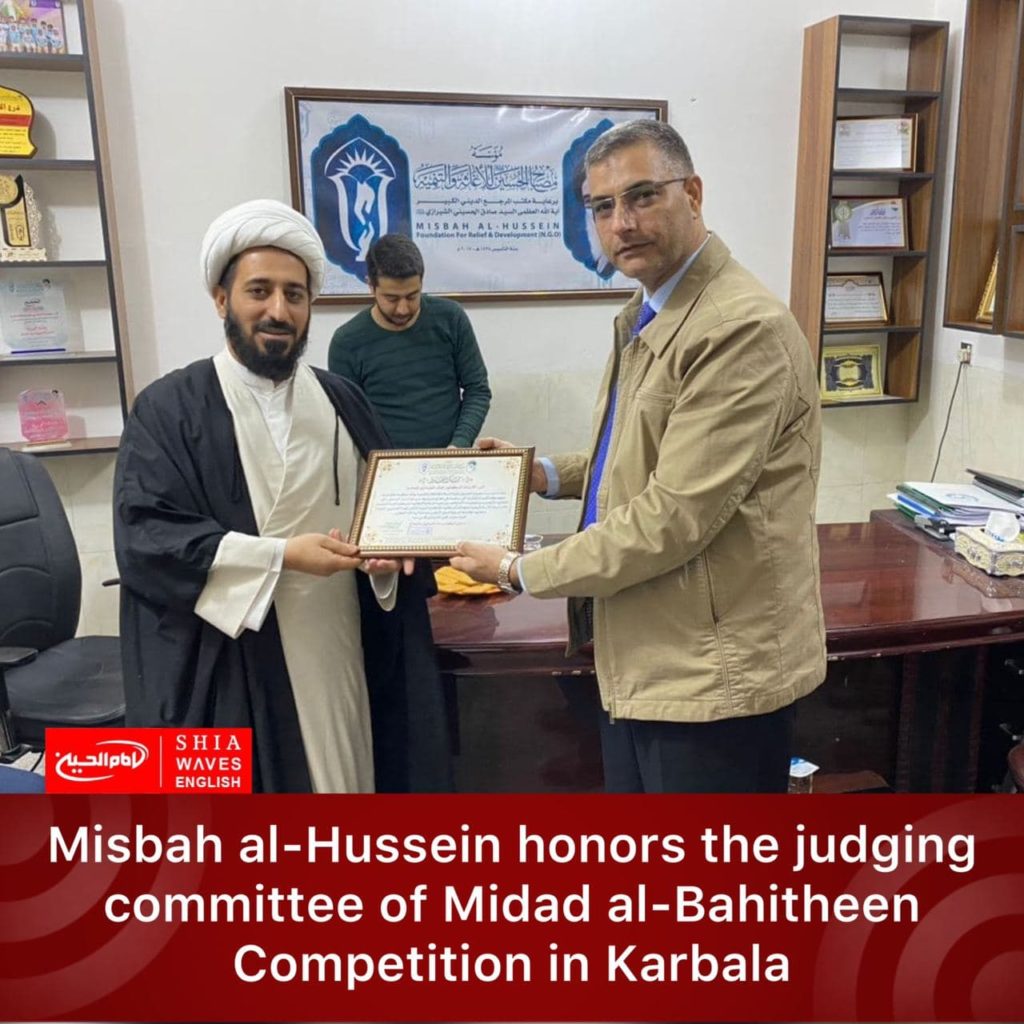 ---
The Misbah al-Hussein Foundation for Relief and Development, which is affiliated with the Supreme Religious Authority, His Eminence Grand Ayatollah Sayyed Sadiq Husseini al-Shirazi in Karbala, honored the judging committee of the Midad al-Bahitheen Competition for researchers on the Twentieth Revolution.
The Foundation said in a statement that after recording the episodes of Midad al-Bahitheen Competition for the Twentieth Revolution, the foundation honored the judging committee and praised the researchers' efforts in the success of the program.
The Foundation discussed with the committee the academic work and keenness to continue working to activate and the foundational work in Iraq.
The attendees expressed their great admiration and expressed their thanks and appreciation for the Foundation and also for Imam Hussain Media Group and al-Forat Center for Development and Strategic Studies for their tireless work to commemorate this national memory.