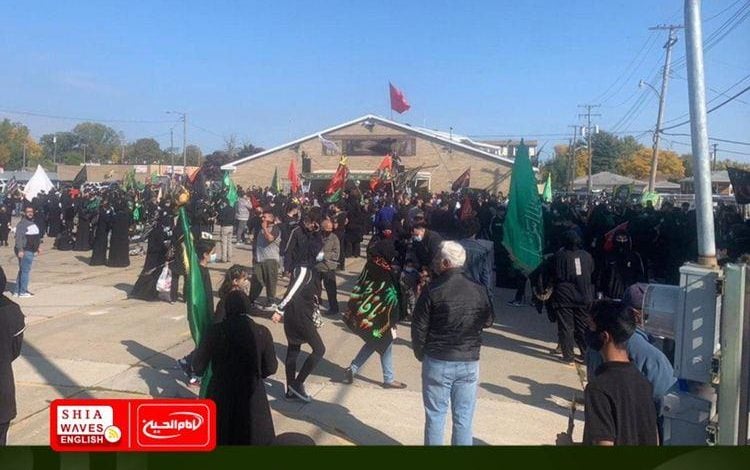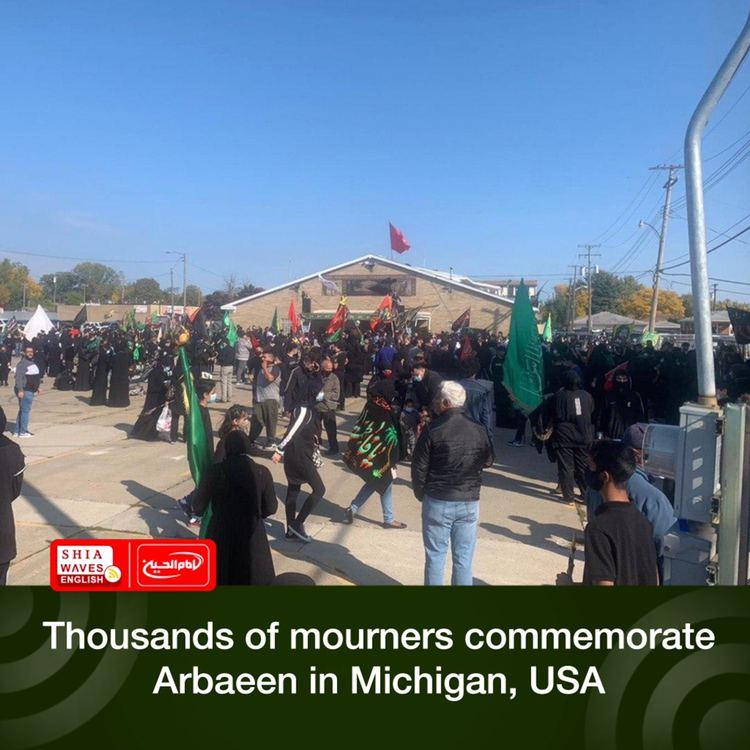 ---
Thousands of Ahlulbayt followers participated in a mourning procession to commemorate Arbaeen in Detroit, Michigan, USA.
The procession was organized by the Imam Jafar al-Sadiq Center, peace be upon him, affiliated with the Shirazi Religious Authority, and started from Dar al-Hikma to the center's headquarters.
A group of clerics and servants of Imam Hussein, peace be upon him, from the various communities in the country participated in the event.
The procession included a theatrical performance by Sayyeda Ruqayya Committee, which embodied what happened to Imam Hussein, his family and his companions, peace be upon them, in the Taf Battle in Karbala.