NEWS
"Tarateel Sajjadiyyah" International Festival kicks off in Karbala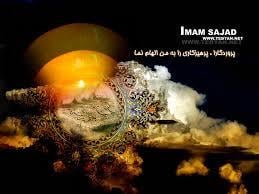 The second edition of "Tarateel Sajjadiyyah" international festival started on November 7
The second edition of "Tarateel Sajjadiyyah" international festival started on November 7 in the holy city of Karbala.
According to reports, the program has been organized on the occasion of the martyrdom anniversary of Imam Sajjad, peace be upon him.
The opening ceremony of the festival was held at the courtyard of the Imam Hussein holy shrine with the participation of representatives from different Arab and Muslim countries, including scholars and intellectuals, religious and judiciary figures, authors, and members of institutes for humanitarian affairs.
Seyyed Jmalddin Shahrestani, head of the festival's committee and supervisor of the international event, said that the motto of this edition of the festival is "Imam Sajjad's Treaties of Rights; Method".
He added that among the objectives of the program is to clarify the noble concepts of "Treaties of Rights", the everlasting heritage of the Imam, peace be upon him.
The festival has been attended by representatives from Lebanon, Tunisia, Iran, Bahrain, France, Switzerland, Germany, America and Iraq.