NEWS
Najaf airport expects more flights in Muharram month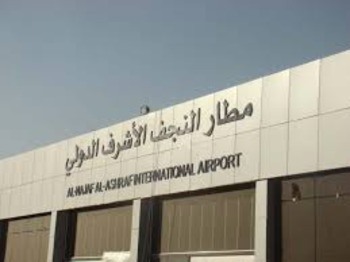 Najaf Airport authorities announced the increase of the flights through its airport
Najaf Airport authorities announced the increase of the flights through its airport, pointing the arrival of 23000 passengers during the last month.
 The sources expect the arrival of thousands of passengers during Holy Muharram month to visit Karbala's religious shrines.
Najaf International Airport was an ex-military airport, and was later transformed into a civil airport before its officially opening on July20, 2008.