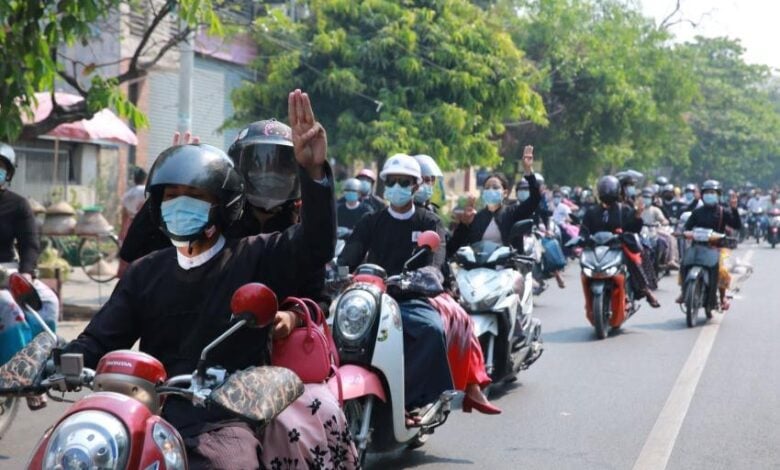 Lawyers in Myanmar defending anti-coup protesters and critics have faced threats, arrest, and prosecution by the military junta, Human Rights Watch report says, adding that those detained have been tortured and mistreated.
According to the report, the military authorities impose systematic obstacles and restrictions on lawyers, impeding their work.
HRW demands Myanmar's junta to urgently restore civilian democratic rule.
It requires concerned governments to impose targeted sanctions against junta members implicated in abuses, seek referral of Myanmar to the International Criminal Court, and adopt a global arms embargo.