Holy Shrines
Indonesia
NEWS
Delegation from Kadhimiya Holy Shrine participates in International Islamic Conference in Indonesia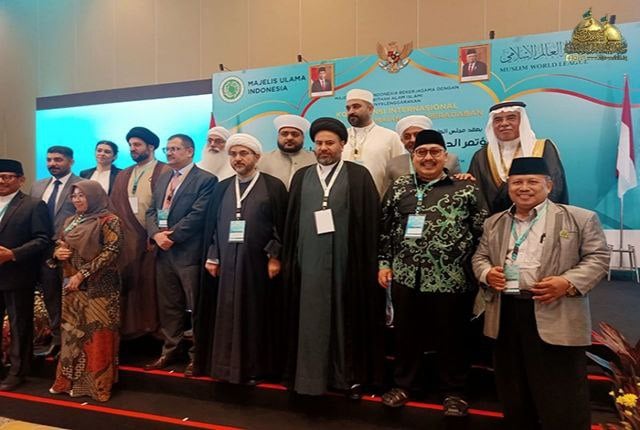 The Indonesian Ulema Council, in cooperation with the Muslim World League, held an international Islamic Conference titled "Religion, Peace and civilization" in the capital Jakarta, with the participation of a delegation from the "Kadhimiya Holy Shrine".
In a statement received by Shia Waves Agency, the Kadhimiya Holy Shrine said that" its participation in the international conference organized by the Indonesian Ulema Council aims to strengthen human ties, maintain communication and a series of dialogues, interact with other religions, sects and multiple cultures, and to promote a culture of respect for diversity".
It pointed out that, "the representative of the Shia Waqf Board at the Holy Shrine, Dr. Sheikh Emad al-Kazemi, participated in a research headlined (The Islamic Approach in Calling for Peaceful Coexistence and Resolving Religious Conflicts)".
It should be noted that the International Islamic Conference, held in Indonesia, was attended by the vice-president of the Indonesian Republic, Sheikh Dr. "Maarouf Amin", and other prominent religious and Islamic figures and academics from the Islamic World.