Indonesia
2nd ASEAN Islamic Conference launched in Indonesia's Bali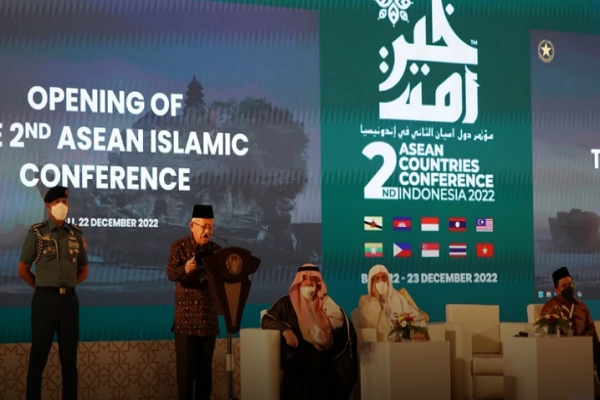 The 2nd ASEAN Islamic Conference kicked off at the Hilton Hotel, Nusa Dua, Indonesia's Bali, on Thursday.
Indonesian Vice President Ma'ruf Amin in his opening remarks invited all Muslims in Indonesia and the ASEAN to optimize the momentum of the conference as well as possible.
"I hope this conference would further strengthen the position of Muslims in the global arena," Amin said.
The vice president expressed optimism that the conference would further grow prospects, strengthen cooperation between nations, and intensify cooperation between ASEAN countries in various aspects, especially in the field of research education, to accelerate a competitive superior generation with noble character.