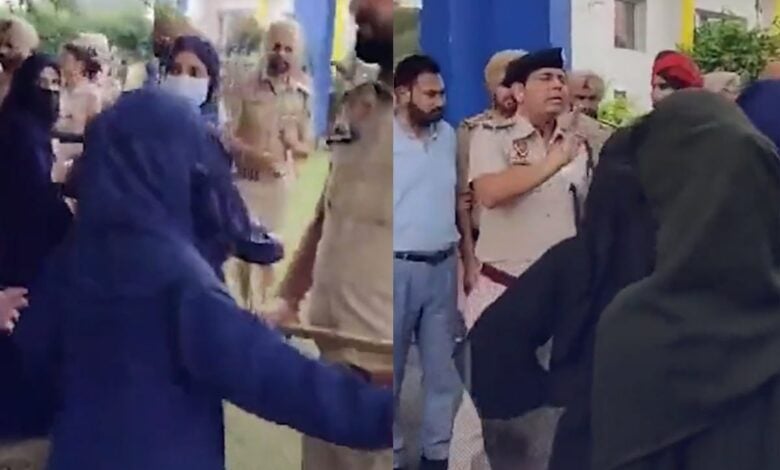 A group of Muslim female students at Desh Bhagat University in Punjab faced a distressing incident on a Thursday afternoon as they engaged in a protest that had been on-going for approximately three weeks.
The protest was organized after the university had unlawfully transferred their admissions to another nursing college that lacked recognition from the Indian Nursing Council (INC).
Social media platforms circulated pictures and videos of Muslim female students' abayas were torn, some students were bruised, and even the police, as protesters asserted, used excessive force. As a result, ten female students had to seek medical attention.
The assault drew a widespread condemnation, and in response to the incident, the students—mostly from Jammu and Kashmir—lodged 15 complaints at the nearest police station.
The situation prompted the university's closure, pending further instructions, and was handed over to the police and administrative authorities for resolution.