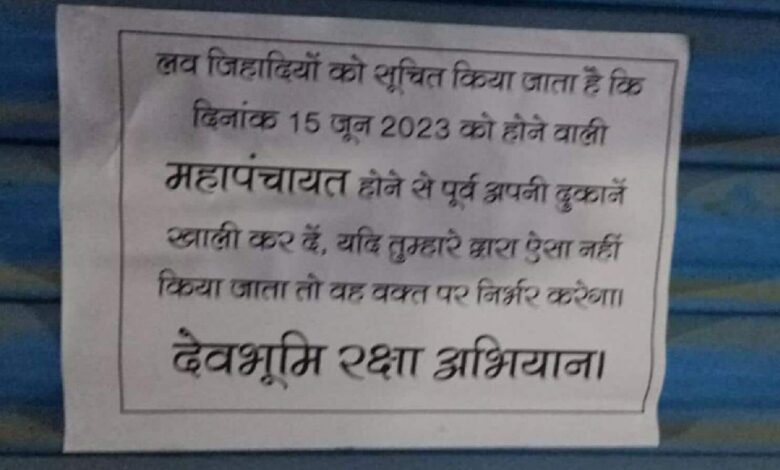 Posters have been hung around the country in particular Uttarakhand threatening Muslim traders to vacate their shops by June 15th.
These posters have surfaced two days after members of the right wing held protests in Barkot and attacked shops and houses belonging to Muslims, police are yet to identify the individuals behind this attack.
The Purola main market consists of 650-700 shops and out of these 30-40 shops are ran by Muslims.
The ongoing tensions have prompted Muslims to keep their shops shut and, in some cases have had to flee their homes and the district.
Saleem runs a garment shop in Purola and has had to fled to his brother's house in a different city has said 'We are living in constant fear and cannot return to Purola in such an atmosphere. If they want us to leave the hills, authorities should compensate us for the property owned by us.'
However, on Monday 5th June a few Muslim families within the area gave a letter to Purolo sub-divisional magistrate, highlighting their financial crisis and seeking security to reopen businesses.
The letter also said the administration will be held responsible if anything was to happen to the Muslims.