India
HRW accuses Indian authorities of discrimination, arbitrary punishment against Muslims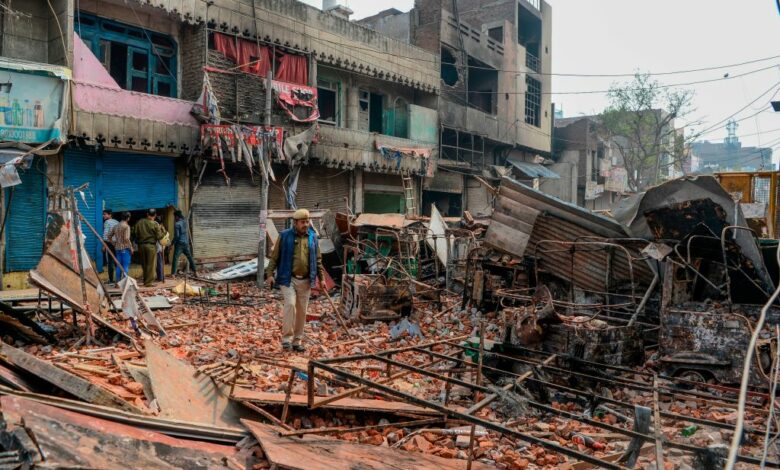 Human Rights Watch has accused Indian authorities of discriminating and increasingly using arbitrary punishments against Muslims who are "believed" to have broken the law.
In several states ruled by the Hindu nationalist Bharatiya Janata Party (BJP), authorities have demolished Muslim homes and property without legal permission, and recently flogged Muslim men in public for allegedly disrupting a Hindu festival, the organization said.
Meenakshi Ganguly, South Asia director at Human Rights Watch, said authorities in several Indian states have practiced violence against Muslims as a form of immediate, unlawful punishment.
"Officials who blatantly ignore the rule of law are sending a message to the people that Muslims can be discriminated against and attacked," she added.
On October 4th, in Kheda district, Gujarat state, police arrested 13 people for allegedly throwing stones at a Hindu festival of Garba dance.
In the photos, a policeman in civilian cothes appeared flogging Muslim men with sticks in public, while other officials held the men to an electricity pole.
In April, authorities in Khargon district of Madhya Pradesh, Anand and Sabarkantha districts of Gujarat, and Jahangirpuri district of Delhi responded to communal clashes with the immediate illegal demolition of property, mostly of Muslims.
The clashes took place after religious processions of armed Hindu men passed through Islamic areas on Hindu holidays, in which the men chanted anti-Muslim slogans in front of mosques, and the police did not take any action.