India
India: Ashura rituals taken out peacefully in Kashmir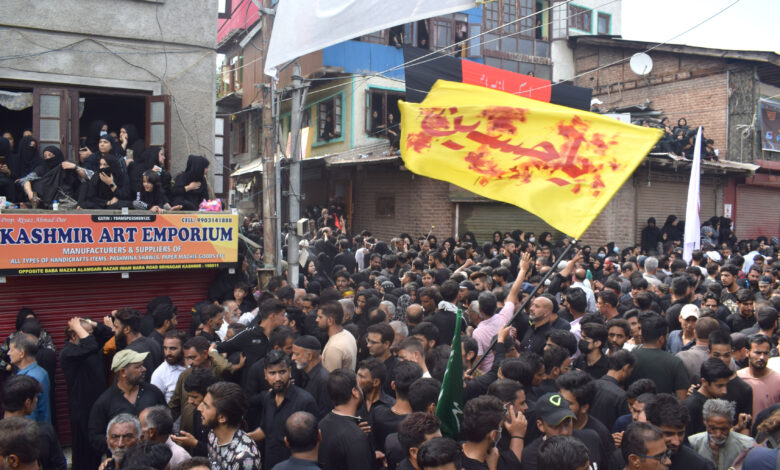 In Kashmir, Shia community took out processions in several places on Ashura, the 10th day of Muharram, to mark the martyrdom of Imam Hussein (peace be upon him), his honorable family and companions in the battle of al-Taff, amid heavy security measures to protect the mourners.
Procession marched through the streets of Zadibal, Sopore, Pattan and Mirgund.
Meanwhile, thousands of Shias participated in 'Alam' and 'Zuljanah' procession in downtown Srinagar which passed through Alamgari Bazar and concluded at Zadibal Imambargah.