India
Hindu extremist insults Quran during protests in S India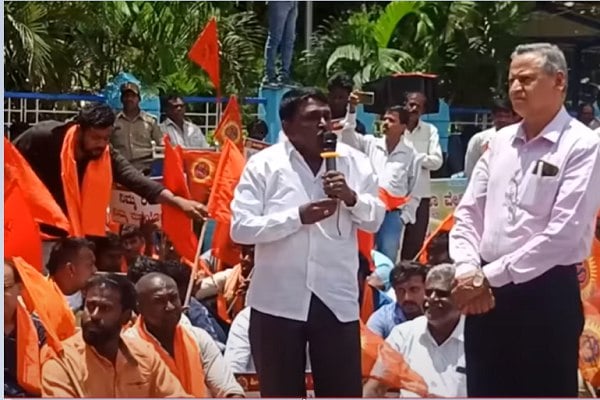 A Hindu leader has insulted the Holy Quran during a protest in Karnataka in the wake of the controversial murder of a tailor in Udaipur.
The offensive remarks were made by Keshav Murthi, leader of a Hindutva unit affiliated to the Hindu Jagaran Vedike, according to Siasat Daily.
Tensions erupted in India after Nurpur Sharma, a now-suspended spokesperson of the ruling BJP party, made inflammatory remarks about Prophet Muhammad, peace be upon him and his progeny, on a TV program.
Her statements were widely condemned by Muslims inside and outside India as several countries summons Indian ambassadors, asking New Delhi to offer an official apology.
Sharma's remarks forced the governing Bharatiya Janata Party (BJP) into damage control. The party suspended her and issued a rare statement, insisting it respected all religions.
Since coming to power nationally in 2014, the BJP under Prime Minister Narendra Modi has been accused of pursuing discriminatory policies against Muslims, who form nearly 14 percent of India's 1.35 billion population.