India
Tension and violence after Muslim-owned shops demolished in New Delhi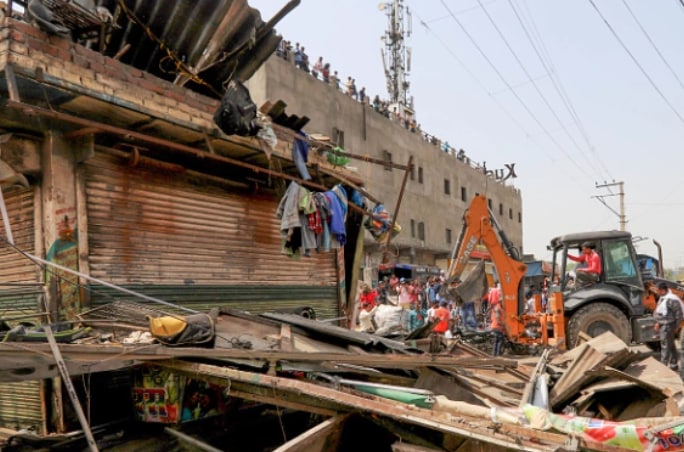 The Indian capital, New Delhi, witnessed violence after the authorities demolished a number of shops and homes owned by Indian Muslims, as well as the facade of a mosque in the same area.
The violent incidents took place north of the capital over a period of 4 days before the municipality implemented a campaign to demolish Muslim shops and homes on the pretext that they were not licensed.
Dozens tried to stop the bulldozers from demolishing the houses, but to no avail.
This comes despite the issuance of a ruling by the Supreme Court to stop the implementation of the demolition process to consider its legality.
The municipality is affiliated with the Hindu nationalist Bharatiya Janata Party (BJP), which is led by Prime Minister Narendra Modi.
Last week, police in Uttar Pradesh, where India's largest population lives, arrested 9 Hindu militants suspected of burning the home of a Muslim man who married a Hindu woman.
For more than two years, Indian cities and states have witnessed widespread and systematic campaigns of persecution against the Muslim minority, along with acts of violence caused by extremist Hindu militias carrying the racist Hindutva doctrine.
Indian human rights organizations say that this doctrine espoused by the country's leadership aims to distinguish Hindus from the rest of the minorities within India, and since he took office in 2014, Modi has contributed to increasing his power in the country.
Muslims make up approximately 13% of India's population of 1.35 billion.