Canada
NCCM launches policy guide ahead of October 3 Quebec election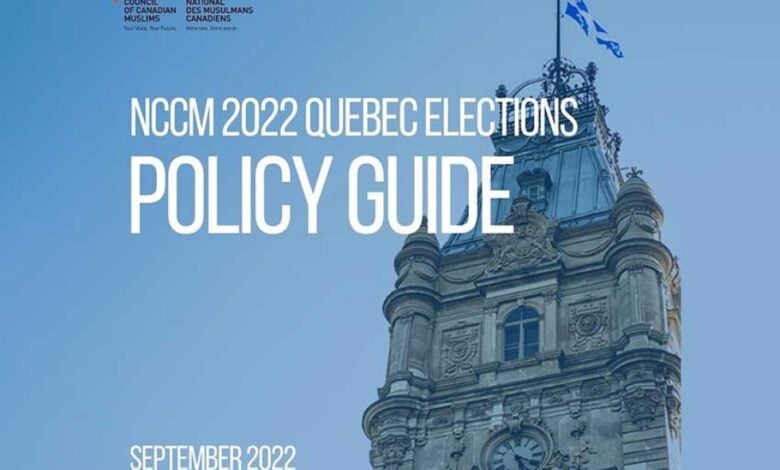 The National Council of Canadian Muslims (NCCM) launched its 2022 Quebec Elections Policy Guide on Thursday, 22th of September, ahead of the October 3rd provincial elections in Quebec.
The guide provides an overview of policy issues and recommendations related to Islamophobia and racism aimed at Quebec Muslim communities.
The NCCM has published this comprehensive and detailed guide to help voters to engage with key policy issues ahead of the election next month.
The guide focuses on key issues at the core of this election cycle for many Muslim Quebecers, other minority communities, and all those who care about upholding the values of pluralism, free expression, and personal choice.
The election guide elaborates on:
– Bill 21, which bars several civil servants from wearing religious symbols at work
– Code of conduct during elections
– Community safety and protection against hate
– Recognition of systemic racism
– Systemic discrimination in employment
– Immigration
"Over the past years, being a Muslim living in Quebec has been increasingly difficult," said Lina El Bakir, NCCM's Quebec Advocacy Officer.
"Violence against our communities needs to end. State-sanctioned discrimination, such as Bill 21 and racist immigration policies, needs to end. They have an outsized effect on vulnerable and marginalized racialized communities. The sense of safety and belonging need to be reinstated," El Bakir said.